Taylor Swift Turned To Music In Teen Days To Avoid Feeling Left Out
10 February 2014, 14:12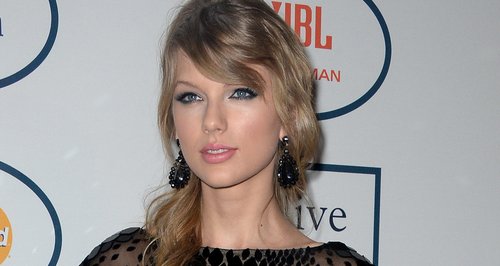 The '22' singer says she was never invited to parties and sleepovers in her younger years.
Taylor Swift has revealed why she turned to songwriting in her younger days and says it helped her deal with feeling like an outsider.
The 'Everything Has Changed' star says she was never the girl "invited to parties and sleepovers", which led her to start expressing herself through music instead.
"I started writing songs because I wasn't invited to parties and sleepovers," Taylor explained to the Daily Star. "I wasn't noticed by the guy I like.
"Writing songs has taught me a lot," she revealed. "One of the hardest lessons to learn in life is there's sometimes nothing you can do to make someone like you if they don't. It's okay to let that go."
The UK star performed a memorable duet with Ed Sheeran at a show in Berlin on Friday (7th February) of his hit 'I See Fire'.
Taylor Swift brings her 'Red' UK tour to a close tonight (10th February) at London's O2 Arena.