"I've Trusted People & Felt Betrayed":Taylor Swift Opens Up About The Katy Perry Feud
13 August 2015, 15:57 | Updated: 13 August 2015, 16:11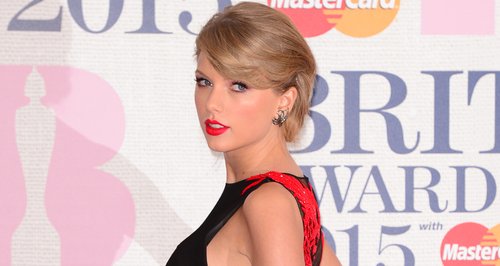 Despite saying she'd never talk about their feud, Taylor definitely seems to have one person in mind in her new interview…
Taylor Swift and Katy Perry's feud seems to be one of the longest-lasting bust ups in celebland - and it definitely sounds like the two of them won't be bosom buddies anytime soon…
TayTay spoke about friends that have betrayed her in a recent interview with Vanity Fair, telling the magazine, "I've trusted people before in friendships or relationships and have felt betrayed. I judge people based on their moral code; I think someone is nothing without a moral code.
"I don't care if you're talented or celebrated or successful or rich or popular, if you have no moral code. If you will betray your friend, if you will talk about them badly behind their back, if you will try to humiliate them or talk down to them, I have no interest in having a person like that in my life."
Well, wonder who THAT could be about…
Taylor and Katy famously fell out after Katy reportedly poached some of Tay's tour dancers for her own production. Swifty then reportedly wrote 'Bad Blood' about the rift and Katy tweeted "beware the Regina George in sheeps clothing". Epic Mean Girls quote usage, there!
Watch out for the Regina George in sheep's clothing...

— KATY PERRY (@katyperry) September 9, 2014
When Tay ended up in a Twitter row with Nicki Minaj over an MTV VMA nomination, Katy also posted a VERY obvious sub-tweet about her former pal getting upset about people pitting women against each other when she had done the same to her.
Taylor has previously said she will never discuss the reason for their falling out openly, telling The Telegraph back in March, "I'm not giving [them] anything to write about, I'm never going to talk about her in my interview. It's not going to happen.
"It's not real if someone appears to never have any issues with anyone," the 'Blank Space' star explained, opening up about people's view of her as a 'nice' girl. "I have my friends. I have enemies. When I'm with my friends, we don't say glowing things about everybody. We're not sitting around going, 'you know who's really special and wonderful?'
"That's not what we talk about, we're normal girlfriends," she added. "I'm not nice all the time, but I try not to be carelessly rude to people who don't deserve it."