Taylor Swift And Harry Styles Have Friendly Run-In At Oscars 2014 Party?
4 March 2014, 10:18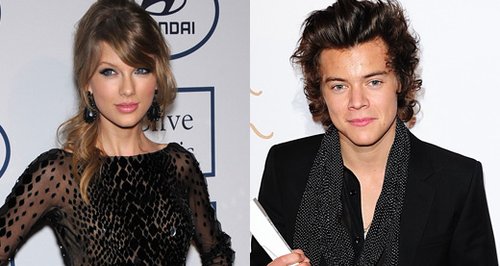 The former couple are said to have hung out and chatted for a while at a showbiz party on Saturday.
One Direction star Harry Styles and ex-flame Taylor Swift reportedly ran into each other at an Oscars 2014 party over the weekend but are said to have got on well during their encounter.
'22' singer Taylor stopped by the Weinstein party on Saturday evening (1st March) at the Beverly Hills Hotel, one day before the big Oscars event, and is said to have had a friendly run-in with Harry at the event.
"People may think that Harry and Taylor are not speaking or are not friends, but that's very much not the case," a source told E! News after the party. "They've stayed in touch and were speaking for a while [at the event].
"People thing they don't talk but they're friends and on good terms," the source added. "There are no bad feelings between them whatsoever."
Harry Styles is over in the US before the band return to the UK ready to kick off their 'Where We Are' stadium tour.