Yes, Taylor Swift DID Just Throw A Party For Ed Sheeran's 1 Year Anniversary. #Random.
6 July 2016, 11:14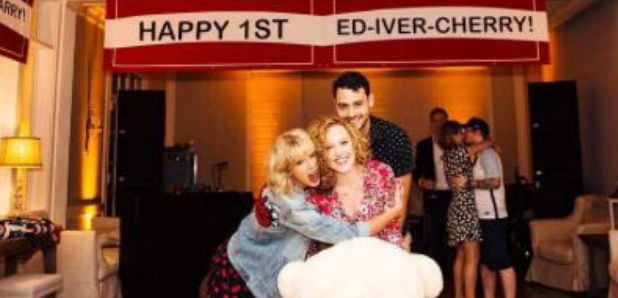 Ed's been with his girlfriend Cherry Seaborn for a year… and Taylor Swift just loves any excuse to have a party, TBH.
We've barely seen anything of Ed Sheeran since he went on a hiatus for a year, but he's popped up in the back of one of Taylor Swift's photos… during a party she'd thrown for his one-year anniversary with girlfriend Cherry Seaborn. Random!
Her Independence Day party had barely finished when Tay Tay was already launching into another celebration for her friend Abigail Anderson's engagement and Ed and Cherry's one year anniversary.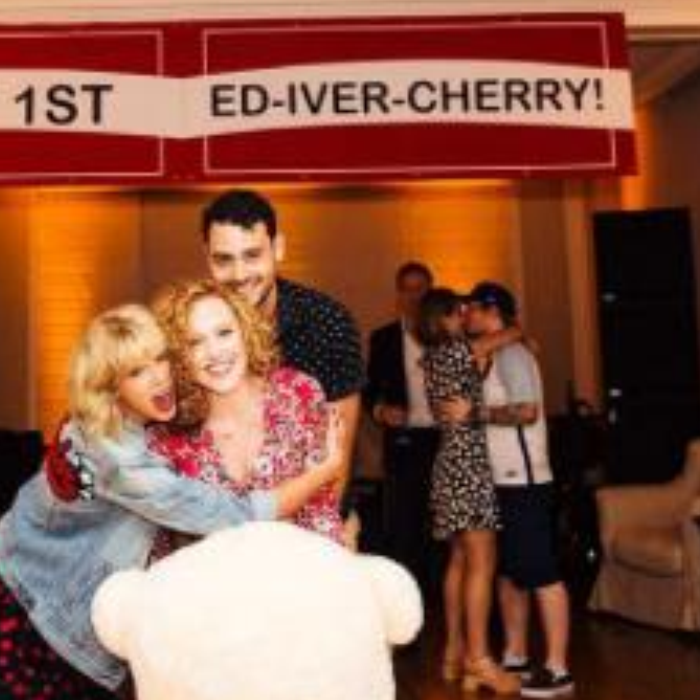 Taylor posted up some pics of the day on her account and Abigail added, "When there's literally so much love around your only option is to make a room for all of your love banners & sing love songs to each other. @taylorswift we LOVE you! Kudos to @teddysphotos for the photobomb of the year."
Ed and Cherry's smooch in the back of the photo is one of the rare times the singer has been seen in recent months as he's in the midst of taking a year out to relax.
Is there anything Taylor WON'T organise a party for?! It seems not…