Dwayne "The Rock" Johnson Does A SERIOUSLY Mean Taylor Swift Lip-Sync! #ForReal
17 March 2015, 10:30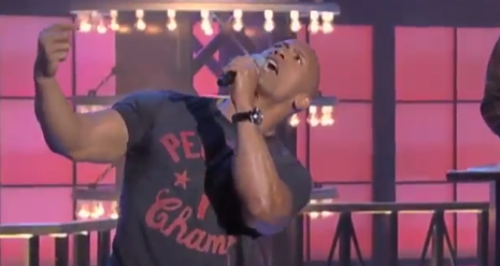 Watch as the WWE legend shows off his 'Shake It Off' dance moves on TV.
The Rock lip-syncing to Taylor Swift? Add that to the list of things we NEVER thought we'd see but that have pretty much made our life complete.
The Hollywood superstar shows off his lip-syncing skills AND some pretty cool body rolls in a teaser from his upcoming appearance on LL Cool J's new Lip-Sync Battle TV series.
Based on Jimmy Fallon's popular sketches, Dwayne "The Rock" Johnson will pretty much have EVERYONE talking once the full version of this airs!
And we reckon Tay Tay would be pretty proud of his 'Shake It Off' skills as well!
You may also like...