WATCH: Taylor Swift Gets Booed By Fans Who Waited Hours To Get A Glimpse Of Her
5 September 2017, 10:53 | Updated: 5 September 2017, 10:56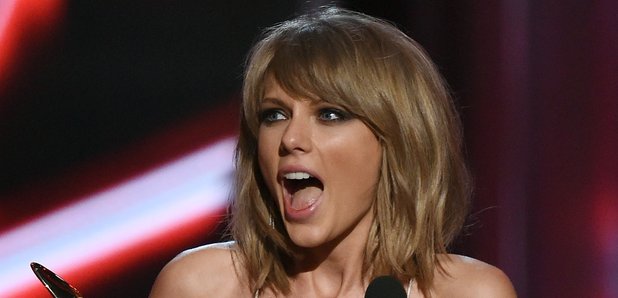 The star got her bodyguards to put up screens so the fans couldn't even see her.
For most diehard fans, even getting a glimpse of their idol in the flesh is enough to make them happy, so it's no wonder Taylor Swift's fans were pretty annoyed when the star made sure they couldn't see her as she left her friend's wedding this week.
Taylor was a bridesmaid at her BFF Abigail Anderson's wedding – where she even delivered a speech – but as she was leaving, she made certain that none of the fans that had been waiting for hours to see her even got a glimpse of her.
As Tay Tay left the venue, her security drew up massive pieces of black material to shield the 'Reputation' star, entirely blocking her from the view of the assembled Swifties, before whisking her away in an SUV.
Obviously, having waited all day in the rain for Taylor, her fans were less than impressed and the atmosphere quickly turned hostile with the crowds loudly booing her and shouting "We thought you loved your fans!" as she left the building.
We totally that she probably didn't want to pull focus on her friend's special day or to sign autographs, but even a quick wave to her fans would have made their day, especially as they'd travelled there to see her in the rain.