The Next Song Release From Taylor Swift's '1989' Will Be 'Blank Space'
31 October 2014, 11:55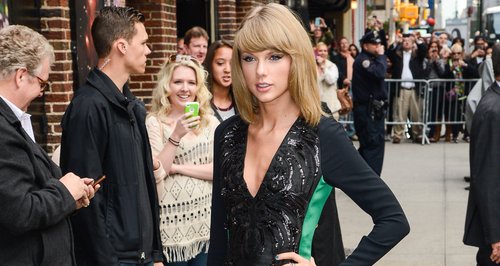 Taylor Swift's '1989' is her best one yet, and the next release is set to be the amazing 'Blank Space'.
We're still listening to Taylor Swift's new album '1989' on repeat, so the news that 'Blank Space' will be the next single release is VERY exciting!
Taylor's label, Big Machine/Republic confirmed the news to Billboard recently that 'Blank Space' would be the follow up to 'Shake It Off' from Tay Tay's latest record.
The song sees Taylor talking to a potential new love interest and telling them, "Got a long list of ex-lovers, They'll tell you I'm insane, but I got a blank space baby, And I'll write your name."
If 'Blank Space' is as successful as 'Shake It Off', Taylor has another HUGE hit on her hands – and '1989' is fast approaching a 1.2million sales debut. It's a big year for Taylor!
You May Also Like…