Barack Obama Makes Taylor Swift And Jay-Z Jokes At White House Correspondents' Dinner
29 April 2013, 11:35
The US President said "I've got 99 problems, and now Jay-Z's one" in reference to rapper's Cuba trip.
US President Barack Obama made jokes involving Taylor Swift and Jay-Z at the White House Correspondents' dinner this weekend.
The start of his lengthy speech saw the American leader arrive to DJ Khaled's song 'All I Do Is Win'.
He then referenced the track saying: "How do you like my new entrance music?" drawing laughs from the audience.
" Rush Limbaugh warned you about this, second term baby," he added.
It was then the turn of Jay-Z to become the brunt of his jokes, as he made refrence to the rapper's controversial trip to Cuba.
"This whole controversy about Jay-Z going to Cuba; it's unbelievable," he said. "I've got 99 problems, and now Jay-Z's one!"
He then added with a smile: "that's another rap reference."
Later on, Obama commented on the budget sequester issue and included Taylor Swift in his comments.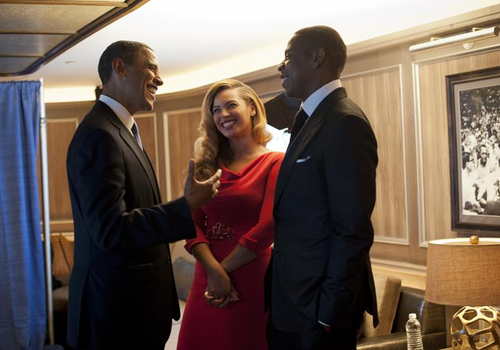 "Republicans fell in love with this thing, and now they can't stop talking about how much they hate it. It's like we're trapped in a Taylor Swift album," he said.
Watch US President Barack Obama's speech at the White House Correspondents' Dinner 2013 below:
Meanwhile, Jay-Z also spoke about the trip to Cuba in a new song called 'Open Letter' which he unveiled earlier this month.
"They wanna give me jail time and a fine. Fine, let me commit a real crime," he rapped in the song.