Take That On Return Of Old Members: "Rob Will be Back"
2 December 2014, 10:42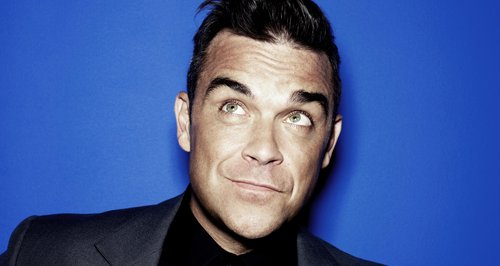 Both Robbie and Take That say they expect to be back in the studio together one day.
It sounds like it's a pretty much a lock that Robbie Williams will rejoin Take That in the future, as both sides have said it's likely inevitable!
The 'Candy' star rejoined his bandmates back in 2011 on their 'Progress' album and, although he's not back with them for new album 'III', the singer says he has no doubt he'll rejoin Gary, Mark and Howard when the time is right.
"I'm pretty sure I'll be re-joining Take That. When and where, I don't know," Robbie posted on Facebook this week.
Robbie's declaration follows an interview by the Take That boys where Gary Barlow revealed he expects both Robbie and recently departed band member Jason Orange to be back with the group at some point or another.
"Take That is five people. Exactly when they come back is up to them," Gary told The Sun. "Moving forward, I do think our fans need to get used to the fact that it's going to change, maybe every album.
"Rob will be back soon. We have a good time with Rob. He adores being in the studio, and he loves the process of writing with us," he added.
Don't forget… Take That are set to perform live at the Capital Jingle Bell Ball 2014 with Morrisons this Saturday 6th December, fresh from their HUGE success with single 'These Days' and new album 'III'.
You may also like...