Stormzy Honoured A Fan's Wish, By Performing 'Blinded By Your Grace' At The Fan's Father's Funeral
22 December 2017, 08:49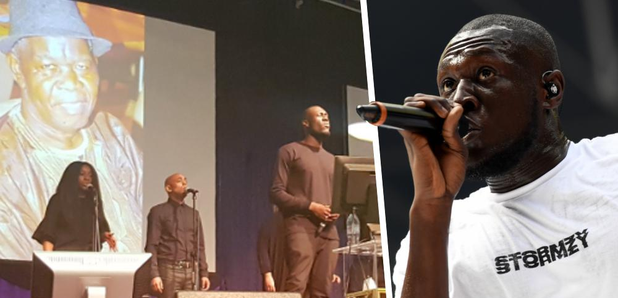 "Massive respect for Stormzy".
Just when you thought you couldn't admire Stormzy any more than you already did, the guy has gone and done this.
The 'Big For Your Boots' rapper recently honoured one of his fan's requests by performing his father's favourite song at his funeral.
> Stormzy & Idris Elba Dressed Up As Santa To Surprise A Children's Hospital & Basically Won Christmas
Follow me so I can dm ya

— #GSAP (@Stormzy1) December 16, 2017
Earlier this month, the fan wrote to Stormzy on Twitter, saying "Bro my Dad passed away on the day of my graduation last week Friday. Our favourite song of yours was blinded by your grace.
"Would love it if you could preform this at his funeral next Thursday 21st December. Don't worry if you can't, I just thought I'd try my luck," continued the fan, @GodsSonNB7, as he shared the date for the funeral.
Shortly after, Stormzy proved how generous he really was, by discussing details across direct messages, and ended up actually performing at the funeral.
Massive respect for @Stormzy1 for honouring this...God Bless You pic.twitter.com/Ad3w2Bsawh

— Deji (@AkdotIk) December 21, 2017
> For All The Latest News On Stormzy, Make Sure You Check Out Our App Now!
Stormzy is just great, isn't he?
Did you catch the time Ed Sheeran performed 'Shape Of You' for us live, and brought out Stormzy?