Shawn Mendes: The Album - Everything You Need To Know
3 June 2018, 12:10 | Updated: 8 June 2018, 17:00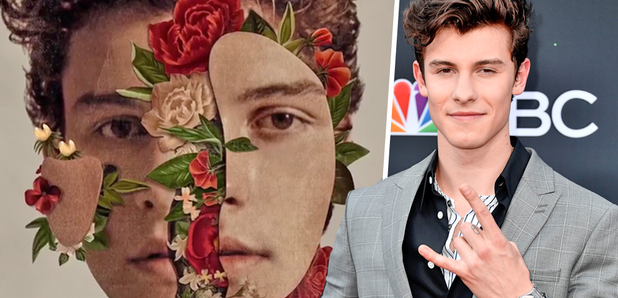 Shawn Mendes: The Album is finally here! Breaking records, here's everything you need to know about the success of Shawn's new tracks.
Shawn Mendes' last album 'Illuminate' was released back in September 2016, so it's only right that we got a new album soon, right!?
The rumours about SM3 had gone into overdrive at the beginning of 2018 as Shawn's teased the upcoming release and rightly so because Shawn Mendes: The Album is finally here! So, here's everything we know about this awesome project that has been breaking records.
> This Is What Happens When A Fan Realises That Actual Shawn Mendes Is On Their Actual Damn Flight
When was Shawn Mendes: The Album Released?
Shawn revealed new music in March 2018 in the form of hit single, 'In My Blood' and followed that up with 'Lost In Japan, but it wasn't until 25th May 2018 that the full album was eventually released.
Shawn had earlier spoken to Bandwagon, "I'm kind of just writing as many songs as I can write, and then there'll be a third album sooner than later. But I can't tell you much more about it."
The 'Mercy' singer had also previously teased that the album would "soon come" with a topless photo.
Not wanting to keep fans waiting too long, Shawn also released the track 'Nervous' a couple of days before the album's release date in May too.
#Nervous comes out Wednesday! Get it when you preorder the album https://t.co/C3oXJ4SpCd pic.twitter.com/27Xpuz1uOr

— Shawn Mendes (@ShawnMendes) May 21, 2018
What Will The Album Sound Like?
Given Shawn's musical background, we didn't expect him to suddenly start rapping or throwing big electronic dance drops into his songs, so we were very pleased when we listened to the record and it featured some powerful pop bangers with plenty of guitar from the main man.
Shawn teased us all when he tweeted 'Oh man, Album 3 vibe is starting to become very clear to me.', and it turns out it was certainly worth the wait!
Oh man, Album 3 vibe is starting to become very clear to me.

— Shawn Mendes (@ShawnMendes) June 2, 2017
What is the tracklist for Shawn Mendes: The Album?
1. In My Blood
2. Nervous
3. Lost In Japan
4. Where Were You in the Morning?
5. Like to Be You ft Julia Michaels
6. Fallin' All In You
7. Particular Taste
8. Why
9. Because I Had You
10. Queen
11. Youth ft Khalid
12. Mutual
13. Perfectly Wrong
14. When You're Ready
What is the album artwork for Shawn Mendes: The Album?
What else could we want but Shawn's beautiful face? Well throw in some flowers and a cool artistic illusion and you've got the perfect artwork. Lovely stuff.
Was this the first glimpse of Shawn Mendes: The Album?
Back at the end of 2017, Shawn shared a snippet from an unreleased song his Snapchat before quickly deleting it. Of course fans were quick to rip it and upload to Twitter, so could this be the first recorded glimpse of the album?
THE GOD DAMN LYRICS.!!! SM3 SM3 SM3@ShawnMendes VIA SNAPCHAT.
AND OFC *DELETED* pic.twitter.com/6jgRG3CFdN

— Shawn Mendes Updates (@MendesUpdate98) October 10, 2017
Which artists feature on Shawn Mendes: The Album?
When it comes to Shawn working with other artists on the project, there are only two who made an appearance... Julia Michaels and Khalid.
Khalid features on the track 'Youth' whilst Julia Michaels makes an appearance on the song 'Like to Be You'. Both are top class duets and fit in brilliantly on this epic album. One rumoured feature that never showed up was with KJ Apa.
Shawn previously revealed that he'd worked with the Riverdale actor on a 'project' but that he couldn't say too much about it. Speaking to the Jono, Ben and Sharyn Podcast, Shawn revealed,
"I love him. I did something with him, that I can't really talk about, because maybe it'll be something in the future. He's incredible and [the project] was before Riverdale started taking off, it was so cool to see all this stuff happen for him."
> Download Our Fancy New App For All The Latest News On Shawn!