We've Got Definitive Proof 2017 Is The Year Of Shawn Mendes' Ultimate Glow Up
8 August 2017, 10:20 | Updated: 8 August 2017, 11:14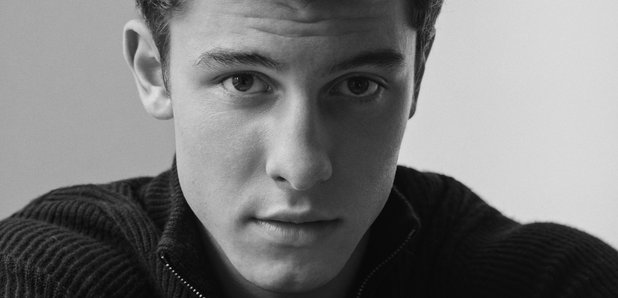 2017 has definitely been Mr Mendes' year!
Ever since he burst into the public eye as a Vine star, Shawn's been growing up before our very eyes - but, without doubt, 2017 is the year he really took it up a notch... so here's why this year was Shawn Mendes' ultimate glow up.
That Armani shoot
Erm HELLO, Mr Mendes! Shawn surprised the world with his very suave Armani campaign and proved 2017 is the year he really took it up a notch with this seriously grown up high-fashion shoot!
Moving out to live on his own
Everyone knows this is a hella big step and Shawn was only 18, but he recently revealed to his fans that he was moving into a new place... we'll keep an eye out for the BBQ invites, yeah?
Hey! Im sorry i havnt been very active guys, i just moved into my own place and have been super busy trying to make it look cool ha

— Shawn Mendes (@ShawnMendes) June 25, 2017
Performing in front of 80,000 of you at Capital's Summertime Ball
Shawn made his Summertime Ball debut this year and he definitely had the whole of Wembley Stadium in the palm of his hand as he took to the stage - just beautiful!
Giving fans free rein to design his next tatt
This is definitely a bold - if somewhat dangerous - decision... Shawn offered up the chance for his fans to design his next tattoo, although he slightly altered the final design, it's still a badass move to give your fans free reign for what you'll have inked on your flesh forever!
If one if you can create a really cool design with the illuminate theme or whatever really & i love it i will definitely get it tattooed.

— Shawn Mendes (@ShawnMendes) May 8, 2017
#TattoosForShawn pic.twitter.com/AmsHTZpEuX

— noemie (@noemnds) May 8, 2017
Woahh https://t.co/IikIY3eRXU

— Shawn Mendes (@ShawnMendes) May 8, 2017
.@ShawnMendes i love the tattoo, it's so beautiful and captivating. @liviatsang you did an amazing job! pic.twitter.com/uQkxFdD8Qf

— basically kam (@1997O1998) June 19, 2017
3 Billboard Award nominations
This year, Shawn racked up three huge nominations in the prestigious awards for Top Artist, Top Male Artist and Top Social Artist - although he didn't walk away with a gong on the night, he was up against some serious competition in the form of Drake, Justin Bieber and Ariana Grande, and just being a nominee is impressive enough!
3 noms!!!!!!!!!¡¡ https://t.co/oEjIw7DwjB

— Shawn Mendes (@ShawnMendes) April 10, 2017
. @BBMAs thank you so much for the nominations!!!!!!

— Shawn Mendes (@ShawnMendes) April 10, 2017
Damn thats so awesome!

— Shawn Mendes (@ShawnMendes) April 10, 2017
Performing around the globe on his Illuminate World Tour
It's no mean feat taking on a solo world tour, but Shawn Mendes sold out huge venues including London's O2 Arena and his show received rave reviews. Not bad for an 18-year-old and his guitar!
May 14, 2017
He even released his own fragrance - that's when you know you've made it!
Shawn dropped 'Shawn Signature' on us, and of course it smells flipping amazing. You know you're a big deal when you have your very own scent, right?
We're already excited to see what 2018 has in store for Shawn - all this and it's only the beginning for this absolute star!