Shawn Mendes' Epic Nine Hour Live Stream Ended In The Most Beautiful Way
26 April 2018, 10:57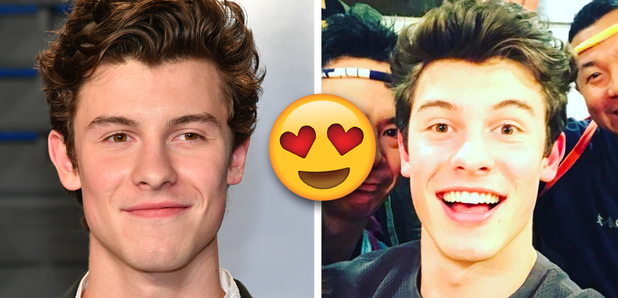 If you actually sat through the entire thing, we salute you!
With a brand new album set for release on 25th May 2018, we get hyped any time Shawn Mendes does anything atm. So, imagine our excitement when the 'Mercy' singer popped up on Twitter with a message that said 'Watch live now x'.
The tweet was accompanied by a link that took his followers to a live stream video and at first people had no idea what was going on!
> WATCH: Shawn Mendes Ruined A Couple's Wedding Proposal On Radio

Fans were speculating about what exactly was happening and the overall feeling was of confusion...
Watch live now x https://t.co/7EhODV1UxJ pic.twitter.com/knwBegBTVX

— Shawn Mendes (@ShawnMendes) April 25, 2018
Shawn's live stream summarized:
-Anxiety producing
-Mysterious
-Accelerating
-Long
-Head pounding
-Heart racing
-SOON @ShawnMendes

— ~Ayden~ (@rosesforayden) April 26, 2018
do you think shawn wants us to watch this live stream pic.twitter.com/Dw8eXmszg8

— sarah (@showyousarah) April 25, 2018
Shawn Mendes is the only man that I will watch a live stream for hours and not complain about it. #ShawnMendesTheAlbum

— Jessica Ladbrook. (@jayy_babyxo97) April 25, 2018
A dog turning up in the stream certainly livened things up for some people...
Management: are you sure they are gonna watch hours of the live stream
Shawn: put a dog in it just in case #ShawnMendesTheAlbum

— Abs (@pinkcheekshawn) April 25, 2018
Thankfully though, the end product was well worth the wait and we got the first glimpse of Shawn's brand new album cover, recreated with flowers and art materials. It does look pretty damn cool, so we won't ask for our nine hours back anytime soon Shawn, don't worry!
April 26, 2018
> Download Our Free App For Loads More Shawn News!
Whilst you're here, check out what Shawn had to say about working with producer Teddy Geiger on his new album...