Selena Gomez's Next Bae Could Be Zayn Malik If This Fan Theory Comes True
23 January 2018, 16:00 | Updated: 23 January 2018, 17:22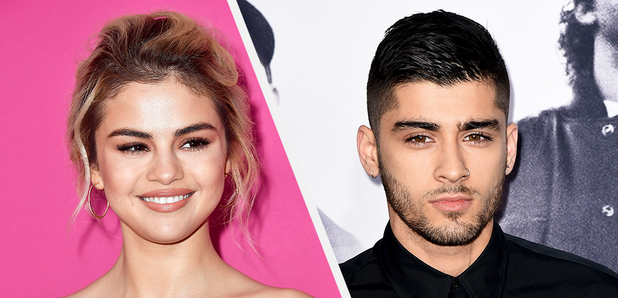 What the...?
So a little birdie on Twitter (an account called GomezSource) tweeted about Selena Gomez and Zayn Malik collaborating on a single for Disney's live remake of Aladdin and understandably the site went into meltdown.
The news hasn't been confirmed by either one of them but the thought of it happening has caused people to freak out.
It's also dug up some things from the past including that time back in 2013 when Selena revealed that Zayn would be the One Direction star that she'd kiss if she was given the chance.
However, now another person has a theory about Selena getting her hands on Gigi Hadid's boyfriend, Zayn, and it's not looking good for both Gigi and Justin Bieber (who is reportedly dating Sel again).
According to @______Dima, Selena's had a bit of a track record of somehow ending up in a romantic relationship with her friends' exes and now people want Gigi to be careful. Yiiiikes.
Gigi Hadid sweetie.. pic.twitter.com/5A6ldAxP1B

— Hi, I'm Dima (@________Dima) January 21, 2018
The Fetish singer's most recent ex, The Weeknd, was previously in a relationship with Gigi's sister Bella before he moved on to her so it's very awkward if you think about it.
This collab could totally happen though as there have been loads of celebs getting paired together to sing for movies like Ariana Grande and John Legend for Beauty And The Beast and Liam Payne and Rita Ora for the new Fifty Shades Freed movie.
Talking of Selena, here's a clip of the time she pranked an absolute mega fan...