Selena Gomez's New Music Video: 9 Times It Broke Our Hearts
6 November 2014, 15:23 | Updated: 27 November 2014, 08:56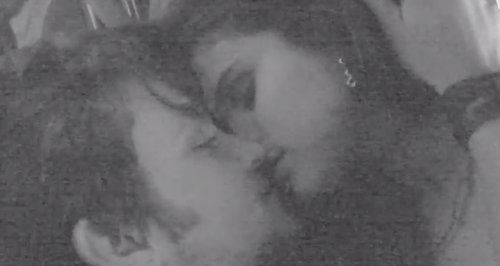 'The Heart Wants What It Wants', and what we wanted was a new song from Selena Gomez. So that's worked out well.
Guys, Selena Gomez has done a Beyonce. Well, not quite a Beyonce but more of a Beyonce-lite, if you will. What we're trying to say here is that Selena's just dropped a surprise music video for a BRAND NEW SONG and now all is right with the world.
That's right, Selena (who's been on a bit of a musical hiatus as of late) has given her fans a (very) early Christmas gift in the form of a new video for future track 'The Heart Wants What It Wants' - and if the title doesn't give it away, it's pretty damn emotional.
We've watched it 10 times. We've had a bit of a cry. So, let's discuss all the ways it's breaking our hearts...
1. That entire monologue at the beginning
WE CANNOT EVEN. Clearly Selena's taken some advice from BFF Taylor (remember *that* speech in 'I Knew You Were Trouble'?) and now we're lying on the cold hard ground. Wait, that's Taylor again.
2. The bit where Selena can't even be happy about her super fierce outfit
Girl, that outfit is MAJOR. The fact that a boy has ruined it for you is not alright in the slightest.
3. When Selena gives side eye to the girl in cat ears trying to steal her man
We've all been there. Nobody wants to be the jealous girlfriend but HEY, we've all had to shoot a dirty look or two from time to time.
4. The bit when Selena thinks things might just work out in the end
Spoiler alert: it's not going to.
5. That part when Selena is a bit overwhelmed with feels
And not the good kind.
6. When this batch of steamy sauciness happens
We were mainly just jealous at this point though, to be honest.
7. The bit when Selena has her 'emotional moment' close up
How could anyone ever hurt someone with a face like this? HEARTLESS CREATURES.
8. At the end, when Selena finally realises she's too good for this shiz
So she does a runner, while rocking a seriously nice leather jacket.
9. And then after all of it, she SMILES THROUGH HER TEARS
Because she is perfect. Also, flawless. Can she be our best friend now?
You May Also Like…