Selena Gomez Confirms Taylor Swift BFF Status: "She Never Judges Me"
21 October 2014, 09:49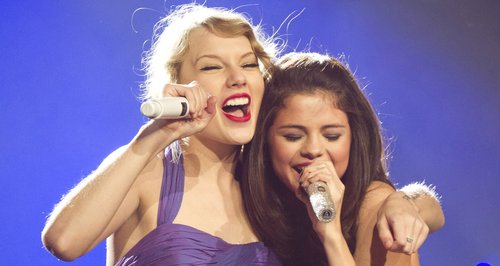 The US superstar talks honestly about her open friendship with 'Shake It Off' star Taylor.
Selena Gomez says she and Taylor Swift have never been closer… and that the US superstar is constantly driving her to be a better person.
The 'Come & Get It' singer opened up about her friendship with Taylor this week, and says Taylor is great at getting her to question her choices and re-evaluate her priorities. Good advice there, Tay Tay!
"She was actually at my house the other day, and we were sitting by the fire and I was talking about relationships and business in my life," Selena revealed on The Talk this week, while discussing her close friendship with the 'Shake It Off' star. "She just kind of looked at me and was like, 'Selena, if you're the smartest person in the room, I think you're going to be in the wrong room'.
"She thinks I should constantly surround myself with people who are going to make me better, that are going to challenge and motivate me," she recalled. "It kind of stuck to me. I want to surround myself with those people."
"She supports me and never judges me."
PLUS… and this one's exciting… Selena says Taylor's been trying to convince her to move to New York City!
Can you imagine? Two of our favourite stars trotting around the Big Apple together? Make it happen, Selena!
You May Also Like…