After What Selena Gomez Did To This Fan's Sign About Justin, There's No Doubt 'Jelena' Is 100% Dead
9 May 2016, 12:08 | Updated: 9 May 2016, 12:25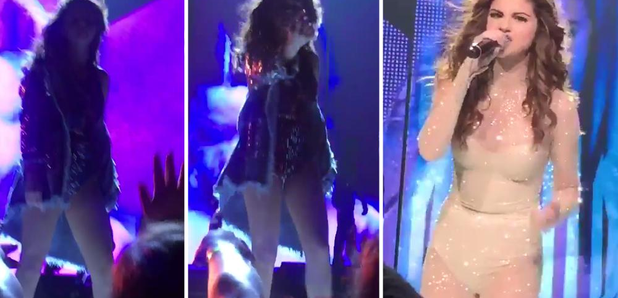 Fresh from kicking off her Revival World Tour, Selena Gomez was in Fresno last night when she spotted a sign in the crowd and signalled for it to be handed over.

Once the sign had been passed up to her, she screwed it up and threw it away.
What did the sign say? "Marry Justin Please."
@seekingjdb @bieber_butt haha same I wasn't expecting that!! Here's the sign lol pic.twitter.com/VSGvwQdRBX

— j (@catchingfeeligs) May 9, 2016
Just days after Justin's throwback Instagram of him & Selena has become the most liked post in history, this is kinda awkward...
Some people found it funny
SELENA CRUMPLED AND THREW AWAY A FAN'S SIGN THAT SAID "MARRY JUSTIN PLEASE"
THAT SASS IM CRYING THATS MY BABY

— ️ (@hungrygomez) May 9, 2016
Others wanted to give Selena a big pat on the back
That rat shouldn't of even taken that sign to Selena's concert in the first place tf. I applaud her for crumpling it up.

— ♡ (@bocarauhI) May 9, 2016
But guys, please, we may as well just let Jelena rest in peace now ok?
Selena crumpled a sign that said marry Justin so i guess jelena is 6 feet under

— liz⁶ (@gottatrustbiebs) May 9, 2016
You can watch the moment she throws the sign away below:
SELENA CRUMPLED UP MY SISTERS SIGN IM CRYING #revivaltourfresno pic.twitter.com/BZQyOuIt2o

— Purpose~1989 (@bieber_butt) May 9, 2016