5 Reasons Justin Bieber Shouldn't Be Threatened By Timothée Chalamet & Selena Gomez's Friendship
26 February 2018, 12:22 | Updated: 26 February 2018, 12:59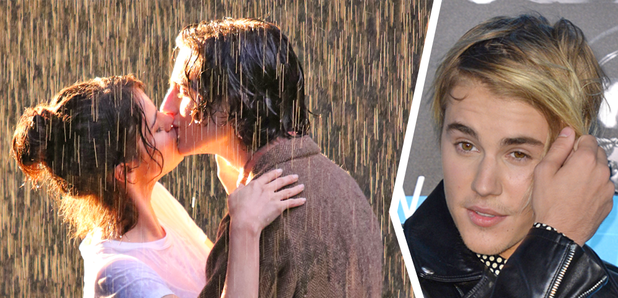 Sel and Timothée have been spotted hanging out and we're here to explain why that's ok.
Ok so let's get you up to speed on this whole thing before we start. Justin & Selena are back together as we know and all seems to be going well in the Jelena household.
But Selena has recently been spotted out for drinks with her co-star and actor pal Timothée Chalamet and it's got people suggesting that Justin Bieber might feel threatened about the whole thing. Well we're here to explain why JB's got nothing to worry about!
> Justin Bieber Took Selena Gomez To His Dad's Wedding & They're Just Goals AF
So let's take a look at the 5 reasons Justin can chillax about his GF's friendship with one of the hottest up & coming actors around...
Guys & Girls Can Be Friends Ya Know!
It's not rocket science that men and women can be friends without something romantic happening between them. Jake T Austin has been friends with Sel for years and no one is saying Justin should be worried about him! So let's all chill with that talk please.
Selena Is Obviously Super Into Justin
Although they dated for a while years ago, Justin & Selena spent the last few years apart from each other and were regualrly spotted out with other people. Selena's relationship with The Weeknd came to an end practically minutes before she was spotted out with JB again so we're pretty sure there's some deep feelings there.
Plus they've more or less been attached at the hip since they got back together, so they should feel pretty safe in their relationship.
Timothée & Selena's 'Relationship' Is Just Part Of An Acting Role
The pair are starring in the upcoming film 'A Rainy Day In New York' and the plot sees the duo enter a relationship in the story, which obviosuly meant they had to kiss several times during filming.
Kissing during a film is part of an actor's daily life, so Justin won't be too bothered about that. Not letting the internet twist the images into something they're not is another challenge though.
Justin's Music Is Totally Better Than Timothées
Yes, it's true that Timothée isn't actually a music star and it'd also be fair to say that his acting is better than Justin's, but the power of JB's music shouldn't be underestimated.
We wouldn't be able to resist Justin singing sweetly to us, so we're pretty sure Selena wouldn't either!
Timothée Speaks Fluent French
The 22 year old spent many of his childhood summers staying with his father's side of the family in France, so he's fluent in French. It's not like French is the most romantic language ever uttered by human or anything, so it's cool Justin.
Guys & Girls Can Be Friends Ya Know!
No that's not a typo, but we just really wanted to make the point very clear. So now that's all dealt with, can we maybe leave the rumours about Timothée, Justin and Selena alone please?
> Download Our Fancy New App For All The Latest Selena & Justin Chat!
Whilst you're here, check out what happened when Selena pranked a super fan with us in the studio...