"I Would Leave Feeling Deflated" Selena Gomez On Why She Hated Talking About Justin Bieber
10 May 2016, 11:14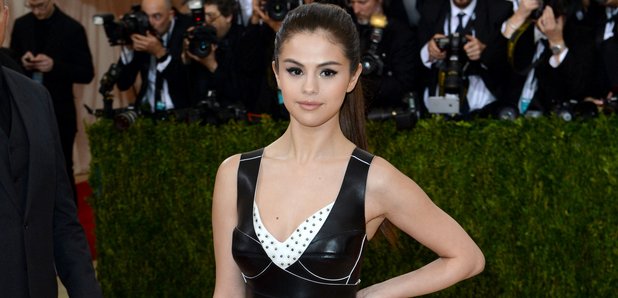 She's free and single and dating, but Selena's opened up about why she would get "embarrassed" when talking about Justin Bieber.
Jelena might be well and truly over, but it sounds like Selena Gomez is breathing a sigh of relief – as she's revealed that she got "embarrassed" about being constantly asked about her relationship.
In her new Marie Claire cover shoot interview Selena revealed, "I would try to promote something that I loved, and the entire interview would be about my personal life. I would leave a room feeling defeated, feeling embarrassed, but I would always make sure to put that smile on my face because I wasn't going to let them get to me."
And while she's no longer with Justin Bieber, Selena's revealed that she is seeing other people, "I've been dating. I've been having the best time. But I don't trust anybody, so dating can only be fun if I know I'm going to have fun."
As well as taking control of her love life, Selena is passionate about making the decisions within her career too. She admitted, "Authenticity is my life. [Agents and managers] make great choices, but I make the decisions. I had to not be afraid to ask dumb questions, which means I asked a million things about every single step that I was making.
"I finally just wanted to go for it. I wanted to do things that I knew were going to be me. I don't want people to look at me as someone who is just this celebrity person."