"I've So Much Love For Him": Selena Gomez Talks Justin Bieber And Confirms She's Single
12 December 2014, 12:52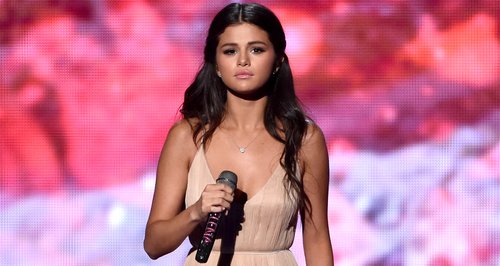 Selena Gomez has opened up about her relationship with Justin Bieber and has confirmed that she IS single.
Selena Gomez and Justin Bieber's relationship is one of the most on and off in celeb-dom, and while she has gushed about him in a recent interview, Selena has confirmed that she is single.
Speaking to Norway's NJR radio, Selena admitted, "I definitely have so much respect and love for him."
She added that writing her new song, 'Heart Wants What It Wants', was therapeutic for her. "Going in the studio is just very therapeutic... it was my way of having it be a message more to people in general. People everywhere feel this feeling, and they should understand when anybody goes through that."
Obviously the next question would be whether Selena is dating anyone and, erm, whether she is on Tinder. Selena replied, "No, I'm not, actually," before adding that she "doesn't even know how to work [Tinder]."
Another hot topic was Justin's new platinum blonde hair, to which Selena diplomatically replied, "That's for him. I'll let him answer all that".
Selena also recently told Ryan Seacrest what Justin thought of the song and the video when he saw it, "He has heard [the song] and he has seen the video, and it's something that I feel like girls need hear, and it's something I'm willing to share with people. He thought it was beautiful [but] I think it is really hard at first."
"I support him, I think I always will. I'm upset when he is upset, I'm happy when he's happy. I don't want anything to ever happen to him, it hurts me."
You May Also Like…