"It Could Be Better Than My Life Today" Selena Gomez Reminisces As She Visits Her Childhood Home
8 January 2018, 12:18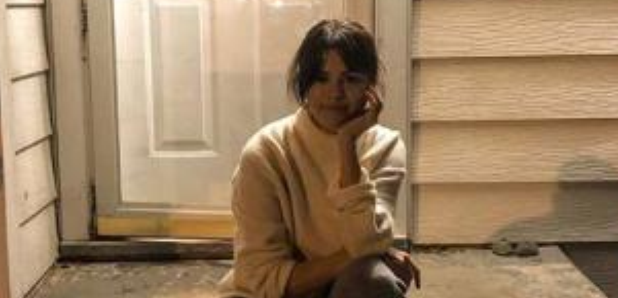 The star also went on an unfollowing spree on Instagram.
Everyone's nostalgic about their childhood home but Selena Gomez posted a kinda heartbreaking tribute to hers on Instagram this week, wondering how much better her life could have been had she never left.
Selena posted a snap of her sat outside her childhood home captioned, "The home I grew up in, from birth to 13... (no one was home when I knocked this time lol) I visit this place every chance I get.
"In many ways it very well could have been better than my life today, but I'm grateful for a voice that can enable change today. Even when I don't know how to do it well or actually want it. I love you Grand Prairie. Thank you."
Selena left the home two years before she got her role on Wizards Of Waverly Place and it clearly still holds a place in her heart as the house she grew up in in Texas.
Selena also overhauled her Instagram account by unfollowing 279 people, taking her follower count from 316 to just 37, and she changed her profile picture to her mum, Mandy Teefey, who she was rumoured to have fallen out with over Justin Bieber.
Selena has changed her Instagram icon to a picture of her mother Mandy Teefey! pic.twitter.com/sVsKkhs5EX

— Selena Gomez News (@LifeWithSelG) January 7, 2018
The accounts she unfollowed include her assistant as well as her celeb friends including Demi Lovato and Gigi Hadid, though she has since been liking and commenting on Demi's photos still.
She still follows Taylor Swift, Amy Schumer, her stylist and several fan account as well as her kidney donor and best pal Francia Raisa and Selena's previously said she doesn't have the password to her own Insta account.
She explained, "As soon as I became the most followed person on Instagram, I sort of freaked out. It had become so consuming to me. It's what I woke up to and went to sleep to. I was an addict, and it felt like I was seeing things I didn't want to see, like it was putting things in my head that I didn't want to care about.
"I always end up feeling like s**t when I look at Instagram. Which is why I'm kind of under the radar, ghosting it a bit."