Selena Gomez Goes Rock Chick To Launch New Adidas Neo Clothing Collection
12 July 2013, 15:18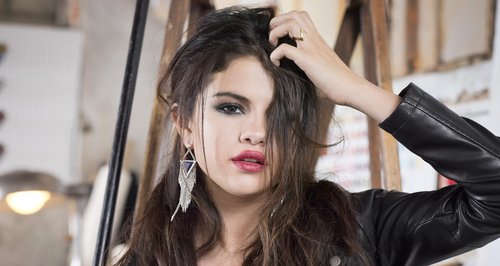 The US singer poses in a new promotional images to advertise her latest fashion collection.
Selena Gomez unveiled her brand new Adidas clothing collection this week and is seen letting our her inner rock chic in the line's first promo pictures.
The 'Come & Get It' singer has teamed up with the sports fashion giant to create her own 53-piece collection for the brand under the name Neo, and gas fans their first look at the line in Berlin this week.
The Neo range is aimed towards teenage girls and Selena is seen posing in some of her favourite pieces from the collection in a series of new promo pictures that have been released.
Among the clothes Selena shows off in the first pictures are rolled up denim shorts, black platform sneakers and a leather jacket, as well as simple items like black leggings and a pink t-shirt.
Selena Gomez poses in the promo shots for her first collection with Adidas below (Credit: Adidas):
"I love playing around with fashion and like clothes that are fun, easy to wear and comfortable," Selena said in a statement to announce the Adidas collaboration. "My collection has a rock chic theme and it's confident, rebellious and fun.
Check out a picture of Selena Gomez promoting the new collection below (Credit: Adidas):
"It's also a little bit darker and I think it encourages girls to put their own stamp on their individuality and show confidence in what they are wearing," she added.
Selena Gomez teased a new song called 'Love Will Remember' earlier this week, which fans have speculated includes a recorded voice-mail message from her ex-boyfriend Justin Bieber.