Selena Gomez Addresses New Rumoured Lyrics 'About Justin Bieber & The Weeknd'
5 September 2018, 14:48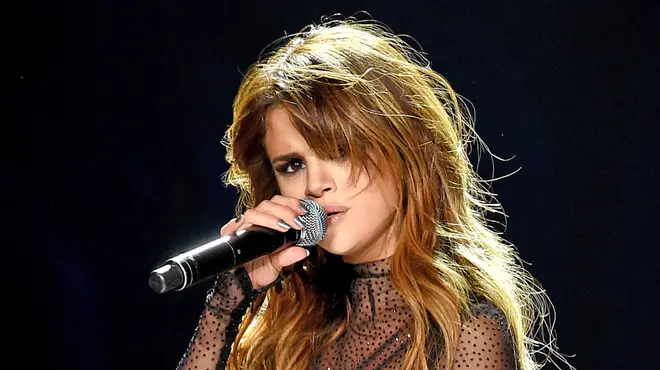 Selena Gomez opened up about lyrics from her upcoming album in a new interview.
After releasing her most recent album 'Revival' back in 2015, Selena Gomez has finally revealed she's got a new album on the way and rumoured lyrics suggest she may speak about past relationships on there.
> Selena Gomez Is Filming A Zombie Horror Film: Kill The Head
In an interview with Elle, Selena played a couple of songs from her upcoming release and a few of the lyrics were included, suggesting that Selena may address her high profile splits from Justin Bieber and The Weeknd.
However, just hours after the interview was released, Selena released a powerful message on Instagram stating that the main reason behind her chat was missed.
Selena wrote, 'Alright. Speaking from my heart for over an hour to someone who puts those thoughts into paid words can be hard for me. The older I get the more I want my voice to be mine. This is all apart of my work within an industry that's been around longer than all of us have been.'
She went on to add, 'The purpose of my interview was three fold. My work with A21, my new collection with Coach, and some new music. As I'm aware there will always be interests in one's personal life because that's the pace of our 'social' generation.'
'Church is a name for something far more personal. There's always agenda seeking information on such a subject and I understand why. Rarely do I mention church (and I didn't) but I'll always feel comfortable talking about my values and beliefs. I respect that from everyone and anyone.'
'I understand that reporters are working to grab the attention of a reader, however I will always work to ensure that what is public represents my truth. I'm a bit bummed but rarely surprised.'
'Y'all know me and my heart. I can't help it. So I'll post some of MY photos from the collection and work with A21. My heart. And maybe edit my actual lyrics as you will all hear it soon'.
According to the interview, one of Selena's new songs about her break ups include the lyrics "cleaning my slate" and "I'm drunk and I might as well tell you, Get you ooh ooh ooh out of my head now."
Another song supposedly features the lyrics "Baby, you're so distant. Why don't you recognize I'm so rare?" and "Were my ambitions too high?".
With Selena now telling the publication to "edit my actual lyrics", it seems that we'll have to wait until she reveals the official album to hear exactly what her new music holds.
> Download Our Free App For All The Latest Selena Gomez News!