Jennifer Aniston's Been Quizzing Selena Gomez After Those Justin Theroux Dating Rumours Surfaced
23 May 2018, 11:08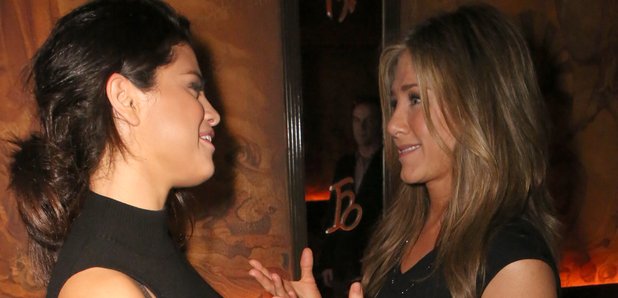 The star feels "betrayed" about Selena hanging out with her ex.
After the rumours surfaced that Selena Gomez had been hanging out with Justin Theroux, one person that was less than impressed with the supposed new romance was Justin's ex, Jennifer Aniston.
Selena Gomez Is Reportedly Dating Jennifer Anniston's Ex-Husband Justin Theroux
It's understandable that Jen would be annoyed, given that it happened just three months after she and Justin announced the end of their marriage and she and Selena had been good pals – to the point that Selena had even gone to Jen An's to make pizza in her special pizza oven, no less.
A source told the tabloids, "Jennifer called her to ask why she had been hanging out with Justin, because she felt betrayed. She has been close to Selena for a few years and has taken her under her wing. But Jen has clearly been offended, which really affected Selena."
Jen has previously said of Selena, "She's just like a little cherub that I feel like I wanna take care of."
Fingers crossed the chat worked – no man is worth getting between a friendship!
Download Our New App For All The Latest Selena Gomez News