Sam Smith – 'Too Good At Goodbyes' (Live At The Jingle Bell Ball 2017)
9 December 2017, 22:38
When you've got a song with this title, it's the only way you can really bring your stunning #CapitalJBB set to a close tbh!
After smoothly making his way back into the music world with his second album 'The Thrill Of It All', Sam Smith took over the charts.
'Too Good At Goodbyes' was the first single to be shared from it and it went straight to the top of the charts, so he had to perform it at The O2!
It's an emotional song and Sam's unrelenting vocals made sure every single member of the 20,000 strong crowd felt a tingle down their spine. Sheer magic.
Sam Smith Jingle Bell Ball 2017 Setlis
'One Last Song'
'Stay With Me'
'Latch'
'I'm Not The Only One'
'Lay Me Down'
'Like I Can'
'Too Good At Goodbyes'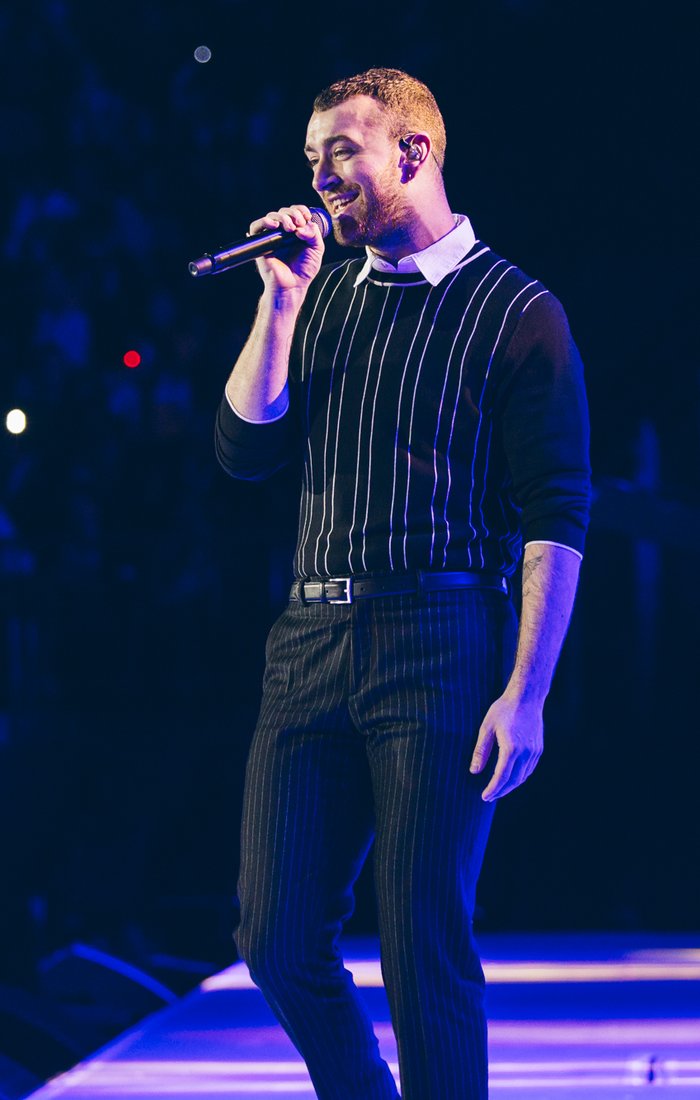 Sam Smith 'Too Good At Goodbyes' Lyrics
You must think that I'm stupid
You must think that I'm a fool
You must think that I'm new to this
But I have seen this all before
I'm never gonna let you close to me
Even though you mean the most to me
'Cause every time I open up, it hurts
So I'm never gonna get too close to you
Even when I mean the most to you
In case you go and leave me in the dirt
But every time you hurt me, the less that I cry
And every time you leave me, the quicker these tears dry
And every time you walk out, the less I love you
Baby, we don't stand a chance, it's sad but it's true
I'm way too good at goodbyes
(I'm way too good at goodbyes)
I'm way too good at goodbyes
(I'm way too good at goodbyes)
I know you're thinking I'm heartless
I know you're thinking I'm cold
I'm just protecting my innocence
I'm just protecting my soul
I'm never gonna let you close to me
Even though you mean the most to me
'Cause every time I open up, it hurts
So I'm never gonna get too close to you
Even when I mean the most to you
In case you go and leave me in the dirt
But every time you hurt me, the less that I cry
And every time you leave me, the quicker these tears dry
And every time you walk out, the less I love you
Baby, we don't stand a chance, it's sad but it's true
I'm way to good at goodbyes
(I'm way to good at goodbyes)
I'm way too good at goodbyes
(I'm way too good at goodbyes)
No way that you'll see me cry
(No way that you'll see me cry)
I'm way too good at goodbyes
(I'm way too good at goodbyes)
No
No, no, no, no, no (I'm way too good at goodbyes)
No, no, no, no
No, no, no (I'm way too good at goodbyes)
(No way that you'll see me cry)
(I'm way too good at goodbyes)
'Cause every time you hurt me, the less that I cry
And every time you leave me, the quicker these tears dry
And every time you walk out, the less I love you
Baby, we don't stand a chance, it's sad but it's true
I'm way too good at goodbyes