Sam Smith Admits Nerves About Releasing Debut Album: "I'm Cacking Myself"
20 May 2014, 10:36 | Updated: 27 March 2017, 16:31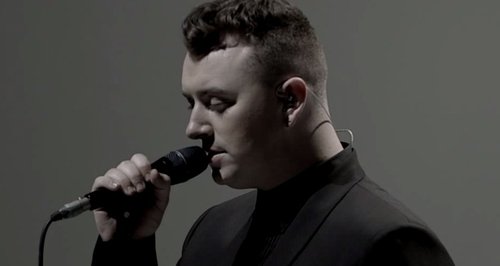 The singer admits he is nervous about the putting out his debut album 'In The Lonely Hour'.
Sam Smith has admitted that he is nervous about releasing his debt album 'In The Lonely Hour'.
The confessed putting out the collection feels "scary" because he has been building up to it for so long.
"If I'm honest, I'm completely cacking myself," he told the Vodafone Big Top 40. "It's scary! It's all real now - I've been envisioning this moment for a long time."
Smith, who's new single 'Stay With Me' is currently number one on the Big Top 40, also revealed the song is one of the most "brutal" tracks on the record.
"I felt like it was a perfect introduction to the honesty of my album," he explained. "I love all types of music... I love gospel music, and I feel like the radio is missing gospel music sometimes. I wanted to put some gospel on the radio."
The star releases 'In The Lonely Hour' - which also includes his previous chart-topper 'Money On My Mind' - on 26th May.
You may also like...
[[ This video has been removed ]]


You may also like...