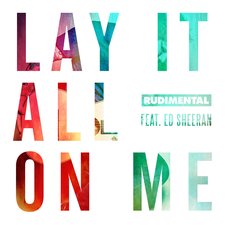 The boys' team-up with Ed has gone down VERY well with fans... And they released an equally brilliant video too.
Rudimental have convinced their bud Ed Sheeran to return the favour with a brand new collaboration on the way, and they've finally revealed the hard-hitting video for the song too.
The video sees contrasting imagery of war juxtaposed with family life, as they encourage the listener to lay their problems on them - DEEP!
The UK band previously worked with Ed on a remixed version of his 'X' single 'Bloodstream' which was a HUGE Vodafone Big Top 40 chart hit earlier this year.