Rudimental – 'Feel The Love' (Live At The Summertime Ball 2018)
9 June 2018, 20:46 | Updated: 13 June 2018, 11:03
Not many groups can turn Wembley Stadium into an absolute rave, but Rudimental sure did when they dropped their instant classic 'Feel The Love' at the #CapitalSTB.
Taken from their debut album, which was released back in 2012, Rudimental's undeniable anthem 'Feel The Love' is a piece of electronic music magic.
Making sure every single member of the #CapitalSTB crowd were having the best time ever, the four-piece created a vibrant atmosphere and amped the place right up.
Bounding about the stage, Piers Agget, Amir Amor, Kesi Dryden and DJ Locksmith blasted through this party-starter like the absolute pros they are – what a bunch of legends!
Miss out on seeing the #CapitalSTB live this year? Not to worry – you can catch up with Rudimental's superb performance by watching the video above.
Rudimental – Summertime Ball 2018 Setlist
Waiting All Night feat Ella Eyre
Sun Comes Up with James Arthur
Lay It All On Me
Feel The Love
These Days with Jess Glynne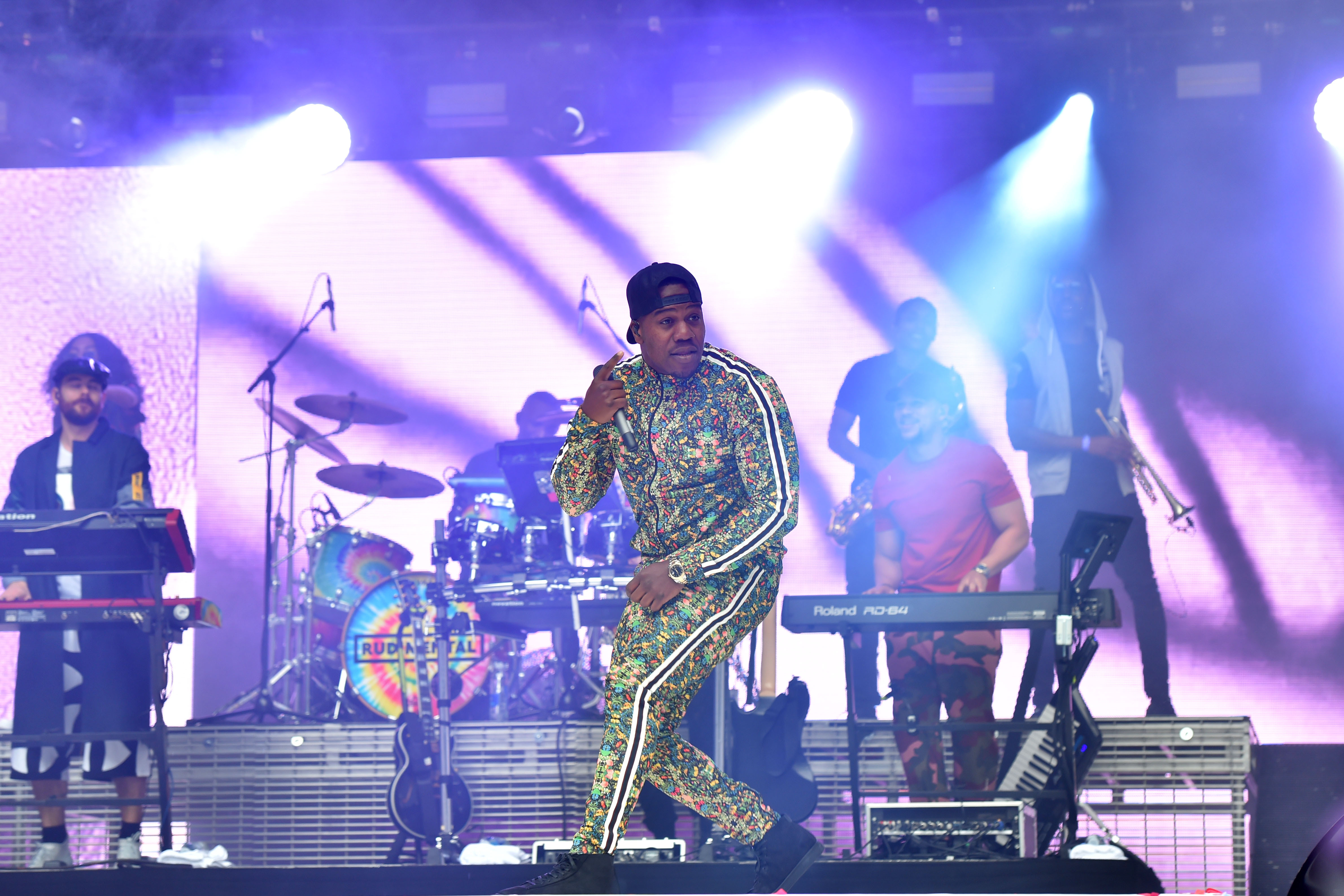 Rudimental 'Feel The Love' Lyrics
You know I said it's true
I can feel the love
Can you feel it too
I can feel it ah-ah
I can feel it ah-ah
You know I said it's true
I can feel the love
Can you feel it too
I can feel it ah-ah
I can feel it ah-ah-ah-ah
You know I said it's true
I can feel the love
Can you feel it too
I can feel it ah-ah
I can feel it ah-ah
You know I said it's true
I can feel the love
Can you feel it too
I can feel it ah-ah
I can feel it ah-ah
You know I said it's true
You know I said
You know I said it's true
You know I said
You know I said it's true
I can feel the love
Can you feel it too
I can feel it ah-ah
I can feel it ah-ah
You know I said it's true
I can feel the love
Can you feel it too
I can feel it ah-ah
I can feel it ah-ah-ah-ah
Come, come, come, come
You know, you know, you know
Come, come, come, come
You know, you know, you know
I gotta tell you
I gotta tell you (tell you)
I gotta tell you (tell you)
I gotta tell you (tell you)
Tell you (tell you)
, so true
(You know I can feel it too)
I can feel it now, I can feel it now
, so true
(You know I can feel it too)
(I can feel it now) I can feel it now
You know I said it's true
I can feel the love
Can you feel it too
I can feel it ah-ah
I can feel it ah-ah
You know I said it's true
I can feel the love
Can you feel it too
I can feel it ah-ah
I can feel it ah-ah
I can feel it
I can feel it
I can feel it
Can you feel it oh too
Too uh
Too uh
Oh-oh oh-oh