Robin Thicke Wants To Get US President Barack Obama In His Next Music Video
19 July 2013, 10:39 | Updated: 19 July 2013, 12:20
The 'Blurred Lines' singer talks about being able to top the promo for his smash hit single.
Robin Thicke has said that he hopes to get US President Barack Obama to appear in his next music video.
The singer was asked how he plans to top the global smash and much watched promo to 'Blurred Lines' and thinks a cameo from the POTUS would be ideal.
"We're gonna have to see if President Obama will be in it," he told The Sun. "I don't know how you can top 'Blurred Lines'.
"Either that, or maybe we just won't make a video at all. Just disappear on top. "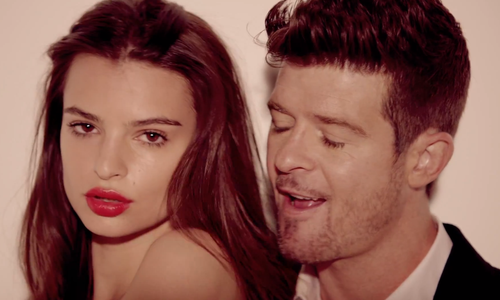 He added: "It's like winning the championship in your last season. Why play again?"
Robin has also seen his video scoop three nominations for this year's MTV Video Music Awards 2013.
The promo will go up against the likes of Justin Timberlake, Taylor Swift and Bruno Mars for the top prize.