Robin Thicke To Perform New Song 'Get Her Back' At Billboard Music Awards 2014?
16 May 2014, 12:17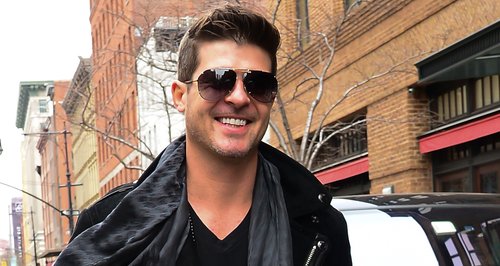 The US star is said to have written a new song about wanting to win back wife Paula Patton.
Robin Thicke is rumoured to be planning to debut a brand new song at the Billboard Awards 2014 this weekend which is dedicated to win back his estranged wife Paula Patton.
The couple separated in February this year, after a 14-year marriage, but fresh rumours suggest Robin has written a song called 'Get Her Back' in an effort to show how serious he is about fixing the pair's relationship.
According to TMZ, the 'Blurred Lines' star wants to debut the song for the first time during this weekend's awards show in Las Vegas, even quoting leaked lyrics from the alleged track.
"I gotta get her, go get her back. I gotta treat her right, I gotta cherish her for life," Robin's 'Get Her Back' lyrics are rumoured to read. "I should've kissed you longer, I should've held you stronger. And I'll wait for forever for you."
Robin himself has yet to comment on rumours about the new song.
The Billboard Music Awards 2014 takes place this Sunday, 18th May in Las Vegas.
You may also like...