James Corden Teases Robbie Williams' BRIT Awards 2013 Performance: "It Sounds Brilliant"
20 February 2013, 12:20
The host of tonight's ceremony speaks to Capital about his nerves and excitement ahead of the show.
James Corden has revealed that Robbie Williams has something "really great" planned for his performance at tonight's (20th February) BRIT Awards 2013.
The 'Candy' star is among those nominated for the Best British Single with Capital FM and is also on the line-up of stars taking to the stage.
"Yeah, he's doing a really great opening. I haven't seen it but I've been told it is and it sounds brilliant," revealed the comedian – who is back on hosting duties once again for the industry event.
When asked if he could reveal any specifics about the set, he said: "All I know is it sounds great and I can't wait to see how it works."
James also confessed what an "amazing" job he has but revealed he gets incredibly nervous as she show begins.
"The thing with hosting the BRITs is it's the best job in the world until the actual moment you have to host the BRITs," he said. "The day, the rehearsal – amazing. You're in an empty arena watching the most incredible acts perform thinking 'oh, life doesn't get better than this'.
"Then there's a price to pay because at one minute to eight they go 'and we're going live in 5… and you go 'ahhhh'."
He also went on to speak about his pre-show routine, which involves sleeping and playing computer games.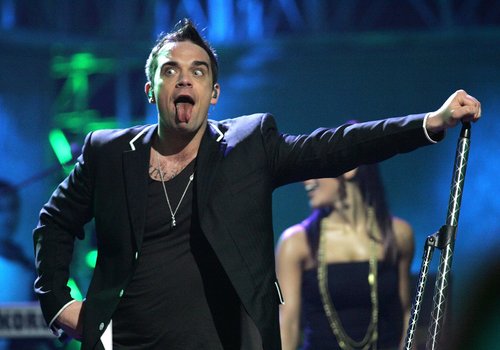 "I have to have a nap in the afternoon. I have to have 40 minutes just with the lights off. I've got to have a recharge," he continued. "And the other thing is, I play FIFA. Right until the very last moment when I'm told I have to leave the room."
Other stars performing tonight include One Direction, Justin Timberlake and Taylor Swift.
The BRITs 2013 take place live from London's O2 Arena tonight (20th February).
You can see all the latest news, pictures, interviews and watch this year's performances at the BRIT Awards 2013 on Capitalfm.com - follow the action in real time on our live blog.

Join the conversation about this year's BRIT Awards by following @CapitalOfficial on Twitter with the hashtag #BRITSOnCapital and liking us on Facebook.