Robbie Williams Names Harry Styles The Most "Rock 'N Roll" Star In Music - Audio
27 October 2013, 06:00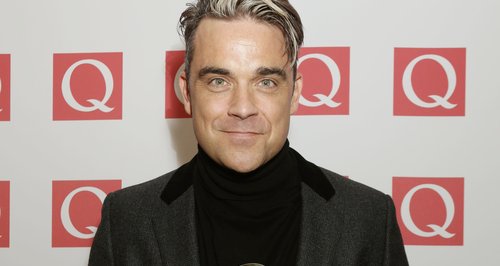 The 'Go Gentle' singer also reveals why he chose to release new record 'Swings Both Ways'.
Robbie Williams has named One Direction star Harry Styles as the most rock 'n' roll star of the moment, while also teasing his brand new album 'Swings Both Ways'.
The 'Candy' singer gave the nod to the 'Best Song Ever' star earlier this week when asked which musician is the most "rock 'n roll" right now.
"Who do I think is the most rock 'n roll star at the moment?" Robbie exclusively told Capital this week. "Harry Styles!
The UK singer also opened up about his decision to release a new swing album this year following his return with pop oriented 'Take The Crown' at the end of 2012.
I think it's about time," Robbie explained. "I just had an album out, 'Take The Crown', and I'm enjoying showbiz and I want to work and I couldn't come out with a straight-up pop record straight away after the last one just came out.
"So I had to come up with something different," Robbie added. "And it's always been something that I wanted to revisit, so here I am!"
Robbie Williams will release new single 'Go Gentle' on 11th November and launches new album 'Swings Both Ways' on 18th November.
Listen to Robbie Williams chatting to Capital's showbiz reporter Kevin Hughes about his new album and thought on Harry Styles below:
Robbie William on Harry Styles and his new album...
Earlier this week Robbie was presented with the Q Idol Award at the Q Awards 2013 in central London.