Rixton - 'Me And My Broken Heart' (Live At The Summertime Ball 2014)
22 June 2014, 17:02 | Updated: 22 June 2014, 17:03
Manchester's latest musical export impress the crowds with a Grade A performance of their FIRST EVER single.
They may have shot to fame covering other people's tracks on YouTube but Rixton's appearance at the #CapitalSTB signalled the time for take off here in the UK.
Jake, Charley, Danny and Lewis launched their UK chart career in style performing their Maroon 5-esque debut offering 'Me And My Broken Heart' live in front of 80,000 (rather loud) fans.
The bad news is if you're desperate to download the boys' new song on your iPod then you're gonna have to wait until 13th July. The good news is you can watch their performance here at the Capital Summertime Ball with Vodafone over and OVER again.
Now who said we didn't know how to treat a good Rixton fan? Enjoy!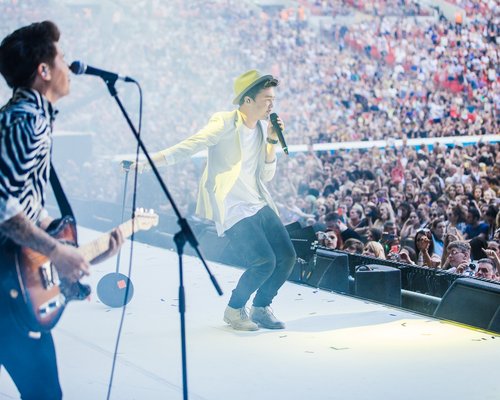 If you still haven't checked out the rest of the INCREDIBLE stage performances from the Capital Summertime Ball with Vodafone then what are you waiting for?! Check out all the highlights here.