Rixton Surprised And Delighted The Jingle Bell Ball Crowd With A Christmas Song
7 December 2014, 19:24 | Updated: 7 December 2014, 21:14
Rixton were a firm favourite with the ladies in the Jingle Bell Ball crowd - WHAT a performance!
Rixton got the girls screaming with their brilliant performance at Capital's Jingle Bell Ball - these boys definitely know what the ladies want!
The boys opened their set with their newest song 'Wait On Me' with Great Gatsby-esque graphics projected on the amazing screens behind them on stage. Jake Roche got the crowd all hot and bothered as he did a sexy wiggle and rubbed his hand down his front - phew!
"You rebels staying up on a school night for a party! Who's up for a party?" Jake Roche teased the crowd, before the band launched into a special Christmas surprise for the fans - 'Rockin' Robin'!
Jake got his tambourine out on stage as the boys performed their own take on the Christmas classic - who knew they could make a cheesy Xmas song so damn cool?!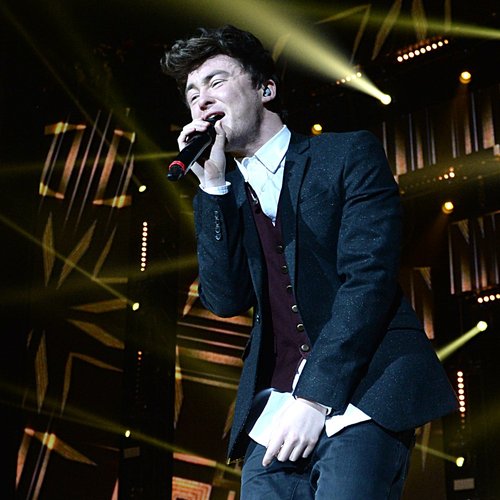 The boys closed their set with their Vodafone Big Top 40 number one hit 'Me And My Broken Heart', and thanked the fans for the success of the song. Jake got the crowd to sing the chorus back to the band, and you guys knew every word of their debut single.
Rixton teased that fans were in for a special surprise from their performance ahead of the
Performing something special tonight. Getting in the Christmas vibezzzzzzz! @CapitalOfficial #CapitalJBB

— Rixton (@RixtonOfficial) December 7, 2014
The fans were just as excited at the boys amazing performance, tweeting:
Rixton though #CapitalJBB

— kellie Bright (@kellie_fans) December 7, 2014
I LOVE RIXTON OMG

— PLEASE LUKE (@recklessxlrh) December 7, 2014
@CapitalOfficial #JBBStage tweet tweet tweeting about how good Rixton are!!!

— lily watson (@liilywatson) December 7, 2014
@RixtonOfficial Wait On Me is amazinggg!

— aelin (@mazeofglass) December 7, 2014
@RixtonOfficial you think I'm going to school tomorrow? After this night? Lool!#JJBSTAGE #CapitalJBB

— Molli Scarlett (@Molli_Scarlett) December 7, 2014
#JBBStage I'm standing here in the crowd and I think I have fallen in love with rixton

— Aine Collins (@ainekcollins) December 7, 2014
Check out Rixton's full setlist from the Capital Jingle Bell Ball 2014 with Morrisons below: