Will We See Rita Ora As An X Factor Judge Now That She's Finished The Voice? She Tells Us!
30 April 2015, 11:45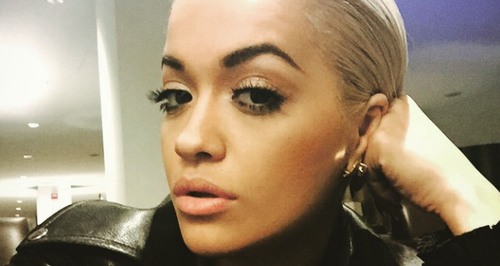 She's working on her new album and bringing out a single as well as performing at the Summertime Ball – does she even have time to be an X Factor judge too?!
We LOVED Rita's sassy style on The Voice, and after watching her star turn on the show, rumours began to circulate that she was being eyed up for a role on the judging panel of the X Factor.
Rita spoke to Capital this morning to confirm her slot on the Summertime Ball with Vodafone line up for this year and to talk about the X Factor rumours. She told us, "You know what, it's just been such a great experience, The Voice, and I've kind of finished that."
"And it was such an amazing whirlwind because it went by so fast. At the moment I'm literally wrapping up my second album and actually, honestly the truth is I'm just focusing on my record and I'm servicing my first single."
Hmmmm, it's not a no then! Rita also spoke about how excited she was to take to the stage once again at Wembley, "I'm so excited to come back and perform for the Summertime Ball. I haven't performed for about two years."
"This is the first performance of the Rita Ora comeback so I'm excited. It's always a bit terrifying when you've got 80,000 people looking at you, but the last time I did the Ball for Capital it's always just been such a great laugh. It's just such a good vibe, it's always the energy that gets me."
We can't wait to have you back, Rita!
You can catch Rita Ora at Capital's Summertime Ball with Vodafone on 6th June at Wembley Stadium, taking the stage alongside other HUGE acts including One Direction, Avicii, Ariana Grande and Little Mix.
Tickets for Capital's Summertime Ball 2015 with Vodafone go on sale this Friday (1st May) at 8am.