Rita Ora Says Miley Cyrus Hasn't Crossed A Line: "Everyone's Different!"
3 October 2013, 14:27 | Updated: 3 October 2013, 14:29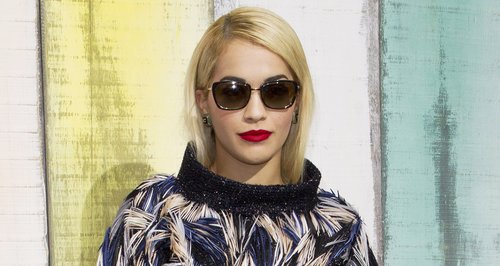 The 'R.I.P.' singer says she believes Miley has her own style and preference that suits her.
Rita Ora has given her verdict on the recent controversy surrounding Miley Cyrus and says she doesn't think the 'Wrecking Ball' star has crossed a line.
The 'Radioactive' singer says everyone is different and has their own lines and thoughts on how they want to be perceived, while joking that she can't twerk as well as Miley.
"There is no line, the greatness about what we do is you can sod whatever you want," Rita revealed to Bang Showbiz this week. "There's no line in my book, Madonna never had a line!
"I think it's just about how far you want to take it. It's about how you want to be perceived," she explained. "It's a personal preference, she has her way, I have my way.
"Everyone's different," Rita added. "I can't twerk!"
Rita Ora is now readying her second studio album for release while Miley Cyrus launches new record 'Bangerz' next Monday (7th October).