WATCH: Rita Ora Turns Internet Clickbait Favourites Into The ULTIMATE Pop Anthem
9 September 2015, 10:03
The Clickbait Song by Rita Ora
02:32
The UK singer takes on Jimmy Kimmel's ultimate Internet challenge.
Rita Ora stopped by the Jimmy Kimmel show this week and gave an *ahem* interesting musical performance… turning Internet click-bait favourites into the ULTIMATE 'click this link' anthem!
The 'Radioactive' star was challenged by the US chat-show host to turn all of THOSE headlines (yep - you'll recognise pretty much all of them!) into a unique song.
Expect to see everything from "this one strange trick can reduce cellulite" to "You must see monkeys twerking!"… they're ALL in there, and Rita sounds like a pro as usual.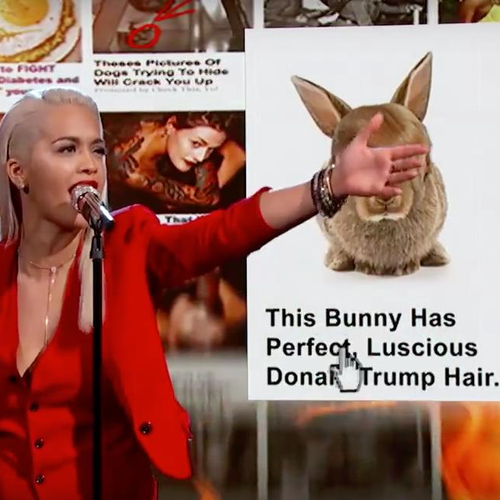 You may also like...
WATCH: Rita Ora's Song 'Body On Me' With Chris Brown