Rita Ora Teases "Really Spicy" Scene In Fifty Shades Of Grey Movie
8 May 2014, 11:37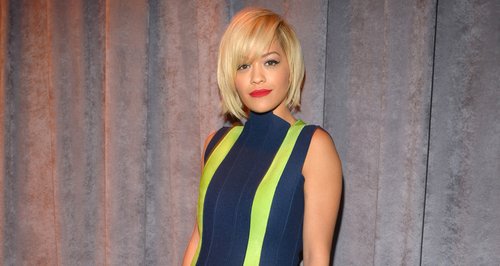 The 'Shine Ya Light' singer talks about her upcoming role in the film adaptation of the adult novel.
Rita Ora has been speaking about her role in the Fifty Shades Of Grey movie and has teased a particularly "spicy" scene.
The 'I Will Never Let You Down' singer will play the part of Mia Grey in the movie and told MTV News she got the part after initially enquiring about featuring on the soundtrack to the film.
"The director [Sam Taylor-Johnson] said 'Why don't you audition for Mia Grey? We don't have a part for her yet,' and I was like, 'Well, I've never done a movie before'," she explained.
She also admitted there was no "special treatment" on set and she auditioned alongside hundreds of other hopefuls.
Rita admitted she took on some acting coaching to perfect her role including nailing her American accent.
"I definitely had coaching, acting coaching. I have an American accent in the movie. I've got a brown bobbed wig. I look really different," Rita said. "It was really nice to get into a whole other world that I wasn't used to, but it was pretty difficult."
"Literally on set I had the accent coaches there whispering it to me in my ear and we would shoot straight away. It was really hard."
So what of those naughty scenes that everyone's expecting to see?
"I cant give too much away because I'm sworn to secrecy by a whole army of Fifty Shades people, but I can say there's a really spicy scene," she added. "All I'm saying is that it's surprising, you can feel it in the air like when you rub your fingers."
Meanwhile, earlier today (8th May) Rita was also announced as one of the performers at Capital's Summertime Ball 2014.
She will join the likes of Pharrell, Miley Cyrus, Union J, Calvin Harris, Ellie Goulding and David Guetta at Wembley Stadium on 21st June.
You may also like…