Rita Ora Talks Fifty Shades Of Grey Nerves... And That All-Important Premiere!
30 July 2014, 11:32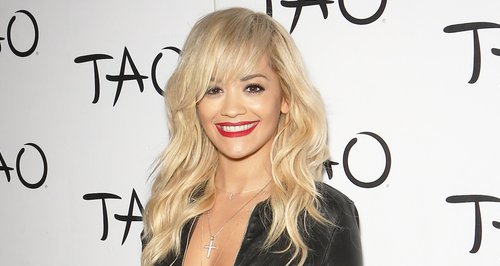 The UK superstar reveals all about the difficulties she faced for her role as American Mia.
Poor Rita opens up on her nerves about joining the Hollywood elite for Fifty Shades Of Grey!
The 'I Will Never Let You Down' star plays supporting character Mia Grey in the film adaptation, but says she was so nervous on set she kept for getting her lines.
"It was incredibly difficult!" Rita admitted to the Daily Star this week. "I had to have someone in my ear telling me what to say before I said it! I was so nervous I forgot everything that I had learned."
Despite her on-set nerves almost getting the better of her, it sounds like Rita's gotten over it as she's now planning her outfit for the eventual red carpet premiere next year!
"'Im thinking about what to wear at the premiere, I might bring a fan or do something," she added.
We reckon that's a lovely idea Rita… and the #RitaBots will agree too!
Fifty Shades Of Grey drops in cinemas on 13th February, 2015, and also stars Dakota Johnson, Jamie Dornan and Luke Grimes.
You may also like…