"I'm So Happy To Be Part Of It": Rita Ora Talks About Her Growing 50 Shades Of Grey Role
21 September 2015, 16:35
Rita Ora talks about her growing role in the steamy franchise, and why she loves being involved.
She had a small cameo in the first Fifty Shades of Grey movie as Christian Grey's sister, Mia, and Rita Ora is super excited to take on a bigger role in the second movie.
Speaking to Billboard, Rita revealed, "Basically, I love all three books and for all the fans who have read Fifty Shades of Grey part two, they know it's going to be a massive growth. I'm so happy to be a part of this franchise and this transformation of the imagination of sex!" Saucy!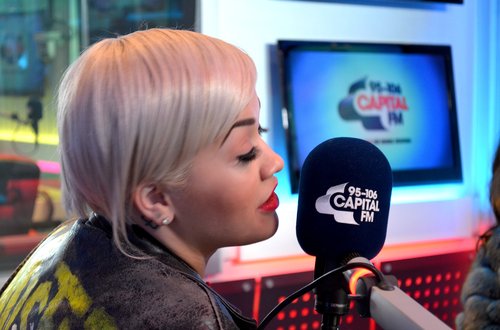 Back in February, Rita visited Dave Berry and Lisa Snowdon in the Capital studios with Charlie XCX and revealed a little more about what fans could expect from her cameo in the Fifty Shades Of Grey movie.
The 'Poison' singer revealed that her character Mia Grey would only appear very briefly in the first instalment of the blockbuster smash. Rita told Dave,"She really isn't in it that much", and "being in it is a understatement". However fear not Rita Bots, Ms Ora did tease a bigger role for her character in the follow up movies, as well as other upcoming cinema appearances!
"Don't forget about two and three, my role has always been a growing role", we can hardly wait!
You May Also Like: