Rita Ora Is "Definitely Falling" In Love With Boyfriend Calvin Harris
2 July 2013, 11:45 | Updated: 2 July 2013, 11:46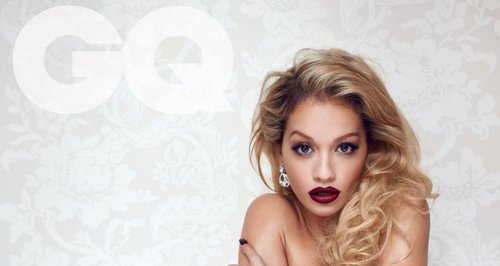 The 'Radioactive' singer opens up about her romance with the 'I Need Your Love' producer.
Rita Ora has admitted she is "definitely falling" in love with boyfriend Calvin Harris.
The 'R.I.P.' singer began dating the Scottish DJ earlier this year, and says though it's still early days, there is a definite connection between them.
"It's early. I'm not in love. But I'm definitely falling," Rita revealed to GQ UK in their August issue. "We control what we let out in the media.
The 'Party & BS (How We Do)' singer went on to say she feels very lucky with how her career has gone, and admits she is in a unique position to change her life.
"Social media is so influential now," she explained. "I feel like I'm lucky to be in this position now, in this time.
Check out a picture from Rita Ora's new GQ UK shoot below (Credit: GQ/ Mario Vivanco):
"Because there's nobody else to blame if it all goes t**s up!" Rita added. "Of course I get lonely and I get sad, but I made a decision to do this.
"I'm in an amazing position to change my life, and change my family's life."
View Rita Ora's GQ cover below (Credit: GQ/ Mario Vivanco):
The 'Radioactive' singer features as the new cover model for GQ's latest issue, posing topless on the cover of the UK publication.