Rita Ora Says Beyonce Blew EVERYONE Away At The VMAs... And Pays Tribute To The Queen!
26 August 2014, 09:42 | Updated: 26 August 2014, 09:48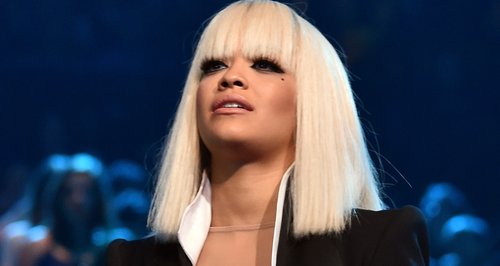 The 'Black Widow' star chats to Capital about THAT amazing VMAs performance.
Rita Ora was blown AWAY by Beyonce's VMAs performance… and says it was amazing to see everyone paying tribute to Queen Bey!
Rita Ora on Beyonce's VMAs performance...
Capital caught up exclusively with Rita fresh from Sunday's (24th August) MTV VMAs 2014, where she opened up on loving Beyonce's 15-minute medley set, and how important it was for everyone watching the show.
"It was incredible. I just felt curious that she was going to do a whole album in like, fifteen minutes, but she always makes the impossible possible," Rita exclusively told Capital's Max. "The cutest was just having Jay and Blue in the back being supportive. Everybody was just so supportive and there was no negative energy and it was just paying respect to the queen.
"Everybody just got on their feet and really were honoured that she was performing because she really did just blow everyone away, as she does every time," she explained. "Yeah I got up and danced because it was like I would do that if I was watching TV so I'm going to do it just because I'm in the arena!
"It was great everyone had their moment, from Sam, and me and Iggy, Jessie. It was nice."
Rita Ora ALSO performed at the event when she and Iggy Azalea sang 'Black Widow', while Beyonce's set saw her perform a medley of her entire 2013 album.
You may also like...