The Dream Says Rihanna Does His Songs "Justice"
3 June 2013, 15:55
The producer has revealed that he thinks the 'You Da One' singer does his songs the most justice.
The-Dream has said that out of all the people he has worked with, Rihanna has done his songs the most "justice".
Speaking to hotnewhiphop.com the singer-songwriter, who co-wrote 'Umbrella', said it was because the 'We Found Love' singer had a similar tone to him.
"Our tones are so similar – from a sonic standpoint," he said.
He added that he had not expected the track 'Birthday Cake' that he wrote for Rihanna to be a hit.
"It was hot to me," he said. "But, it was never recorded as a full song… at least to begin with. I definitely felt it'd be an anthem-y thing for the girls who'd hear it at the club and go wild for it, but, never thought people'd be asking where the full version was… and it became that."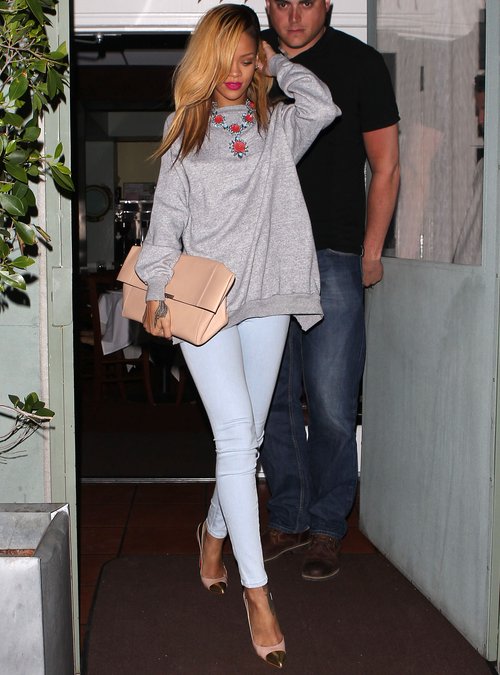 The star added that he no longer realised when he was writing a hit song or not.
"I've done it so long that I don't even realise I'm doing it. It would probably take someone like you, outside of me, to tell me what makes my songs hits," he said. "I wouldn't even know it.
"I definitely don't have a regime," he continued. "I've written songs on buses, airplanes, Vegas – I do, though, like to put myself in some sort of pressure. I thrive when it's the end and my back is up against the wall."
The-Dream's new album 'IV Play' was released last month.
Rihanna is currently on her Diamonds world tour.