Rihanna Heads Back Into The Studio Following Chris Brown Break-Up
11 May 2013, 08:07
The 'We Found Love' singer was with US rapper Wale in the studio last night.
Rihanna has been seen back in the studio this week following her public split from Chris Brown.
The romance was confirmed to have ended by the male star who told a US station that he was too young to be in such a serious relationship.
"Love aint for kids," was the Bajan stars response on Twitter who has now been seeing working with rapper Wale.
"Work hard play hard! @Walemmg and I cooking up a lil treat!!! #studiolife," she wrote to accompany a picture of the artists in the studio.
The collaboration is believed to be for the rapper's upcoming new album 'The Gifted' – after he also tweeted the shot with the hashtag of the record's name.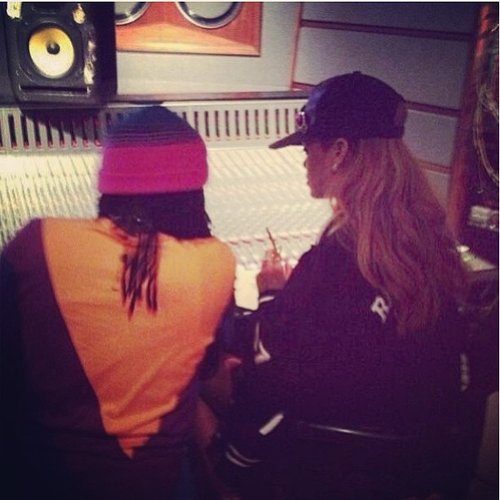 The new album will be released on 25th June.
Meanwhile, Rihannas ex-boyfriend is also planning on releasing his new album 'X' in July and the record features a new collaboration between the pair.