Seth Rogen: "Rihanna Hit Michael Cera Six Times During Filming For This Is The End" – Audio
25 April 2013, 13:38 | Updated: 25 April 2013, 14:53
The Hollywood star talks about working with the 'We Found Love' singer.
Seth Rogen has confessed that Rihanna hit actor Michael Cera six times during filming for her cameo in upcoming film This Is The End.
The first trailer from the flick saw the Superbad actor slap the 'We Found Love' singer on her bum before she gives him a slap for his trouble.
"The guy who slaps her a** is Michael Cera who is an actor and he told Rihanna to hit him as hard as she could and she did like six times and then after that he asked to not do anymore, so we stopped," Seth told Capital FM. "She rung his bell"
The new film is scheduled for release on 12th June and will also star the likes of Emma Watson, Paul Rudd and James Franco.
Last year saw Rihanna appear in the summer blockbuster Battleship alongside Liam Neeson.
Check out a picture of Rihanna hanging out with fans in New York City this week below: (Picture: Splash)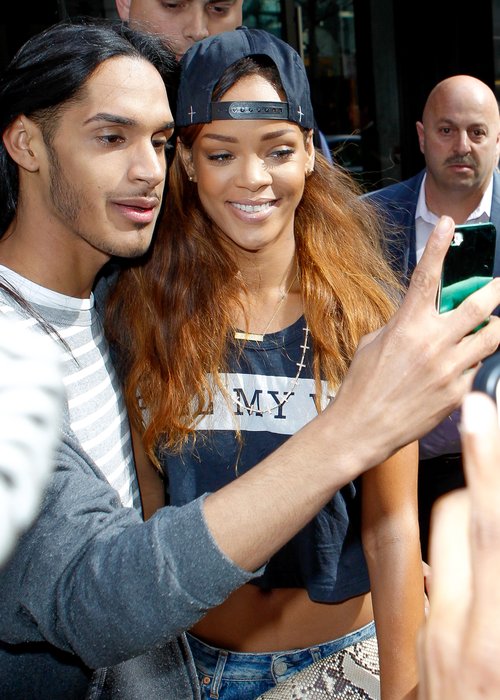 Meanwhile, the Bajan star was also rumoured to be appearing in the latest Fast And The Furious film with Rita Ora eventually taking the role.
Star of the films Vin Diesel also recorded a special karaoke version of her song 'Stay' for Valentine's Day.
Listen to Seth Rogen speaking about working with Rihanna on This Is The End below:
Seth Rogen talks about working with Rihanna