"It's Going To Be Great": Rihanna Talks About New Album '#R8'
13 November 2014, 15:28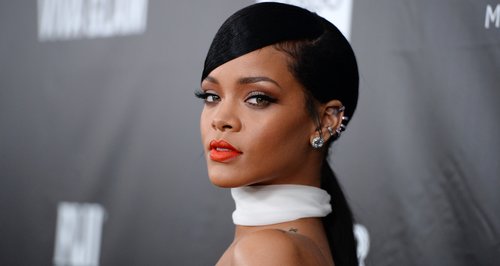 We are SO excited for Rihanna's new album '#R8', but she's keeping tight-lipped about when we can expect it to drop!
Rihanna has been working on her EIGHTH studio album for a while now – and it's been two years since the release of 'Unapologetic' – but she's staying tight-lipped about when we can expect her new album to drop!
Titled '#R8', Rihanna spoke to fans at a meet and greet event about what the record will be like. She revealed, "I can't give you any hints of when it will drop. It's going to be great, that's all I'm going to tell you and I'm excited about it."
Rihanna's main difficulty with this album was constantly trying to better anything that she had done before as she confessed, "I try to battle myself and outdo everything I've done and that's been the hardest thing to do. You start overthinking things at times."
And while RiRi normally releases her albums around November, she wasn't giving ANYTHING away about the release date for this one.
She swerved the questions by saying, "I can't wait for everybody to hear [the music] little by little. ... little by little. I can't wait."
Don't keep us waiting, Rihanna! We can NOT wait to hear it!
You May Also Like…