Rihanna And Shakira Working On New Song Collaboration Together?
11 December 2013, 11:48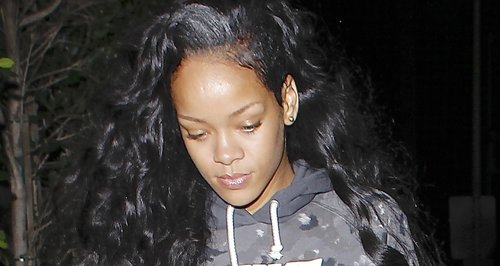 The 'What Now' singer is rumoured to be working on a new project with the 'Hips Don't Lie' singer.
Pitbull has sparked rumours that Rihanna and Shakira are working on a new collaboration together.
The US rapper has revealed Rihanna was originally meant to be his duet partner on 'Timber', but says the Bajan superstar ended up being busy working on "something" with Shakira, leading Ke$ha to take on the song.
"Ke$ha I want to say thank you very much for giving us an amazing collaboration with 'Tmber', which is doing great all around the world," Pitbull revealed to Kidd Kraddick. "The person we were looking at first to work on that record was Rihanna.
"There was something she had to do with Shakira so she wasn't able to be on the record," he explained. "Ke$ha is crazy, sexy, cool, wild and fun."
Rihanna's latest single 'What Now' joined the Capital FM playlist recently.