Rihanna "Going Straight To The Club" With Her New Album
3 January 2014, 08:13 | Updated: 3 January 2014, 08:15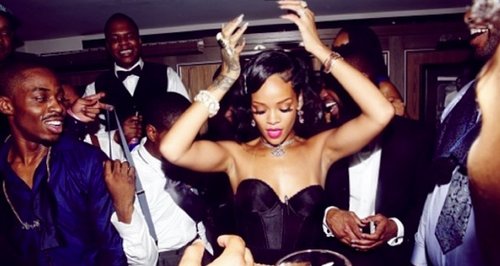 The first details of the Bajan star's eighth record have been revealed by producer DJ Mustard.
Rihanna's new album will be "going straight to the club" according to producer DJ Mustard – who is working on tracks for the follow up to 'Unapologetic'.
The 'We Found Love' singer had previously released seven albums in as many years but is taking her time on her eagerly anticipated eighth record.
Little is known about the album as of yet, but DJ Mustard gave HipHollywood a little more insight this week.
"I think I'm going in with Rihanna. I'm going to do a lot with a lot of my label mates."
And asked if he is working on Ri-Ri's next LP, he answered: "Of course it is! We're going straight to the club. Whatever I do goes to the club.
"I'm just getting ready. When I see artists I want to work with, I start doing stuff that's in their pocket, but it's still me.
"I'm just doing what I think [Rihanna] would like, and if she doesn't like it we'll just figure something else out in the studio. I'll just keep making beats until we figure it out."
Rihanna is currently enjoying some time off and was seen partying with supermodel friend Cara Delevingne during the New Year's celebrations.