Rihanna Picks Up Gong At MTV Movie Awards 2014 As Hunger Games Also Wins Big
14 April 2014, 10:29 | Updated: 14 April 2014, 10:30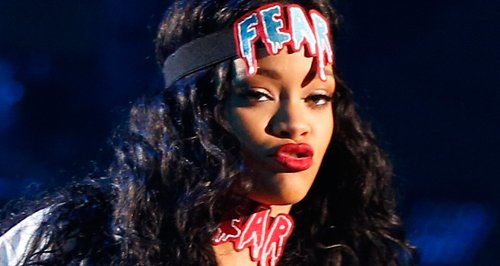 The 'Monster' singer joins the likes of Jonah Hill and Henry Cavill on the winners list for the event.
Rihanna was among the winners at the MTV Movie Awards 2014 last night (13th April) at an event that also saw The Hunger Games winning big and Zac Efron stripped on stage by Rita Ora.
'What Now' singer Rihanna pick up Best Cameo Performance for her surprise appearance in comedy film This Is The End alongside James Franco and Seth Rogen.
Rihanna also performed live at the huge movie event when she and Eminem performed 'The Monster' together as part of the show.
Check out Rihanna's red carpet look at the MTV Movie Awards below (Credit: Getty):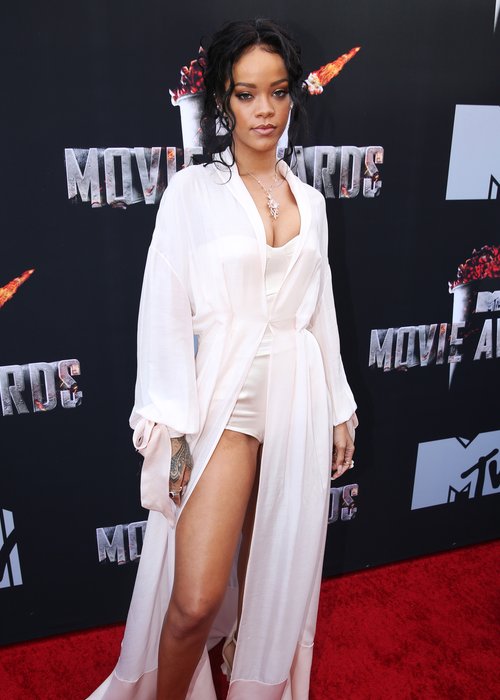 Other winners on the night include Man Of Steel's Henry Cavill for Best Hero, The Hunger Games' Jennifer Lawrence for Best Female Performance and Jonah Hill for Wolf On Wall Street winning Best Comedic Performance.
See a snap of Rihanna performing live during the show below (Credit: Getty):