Rumoured Lovers Rihanna And Leonardo DiCaprio's Relationship Timeline From Day One
12 March 2015, 10:52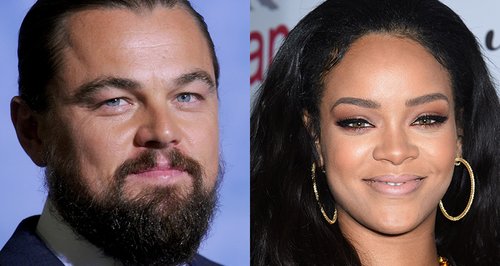 We take a look at the evidence of RiRi and Leonardo's rumoured romance fresh from this week's news.
They have yet to confirm it but Rihanna and Leonardo DiCaprio are rumoured to be more than pals – and if the rumours are true, they're pretty much Holywood's hottest new couple.
We've taken a look at their romance from day one until today, so you can make your own minds up about whether this pair are actually an item, or just good friends.
August 2014
Rihanna first quoted Leo in an interview with Elle magazine, saying that she lives by one of his quotes, "Avoid obviousness. That is a quote by Leonardo DiCaprio. That's what makes you create something, that's the excitement, that's the thrill."
31st December 2014
Both Rihanna and Leonardo were seen holidaying on the luxury island of St Barts, sparking the first rumours that the two of them had been spending time together as more than just friends.
1st January 2015
#Rhionardo were said to have rung the New Year in together at La Plage Club in St Barts – it's alright for some!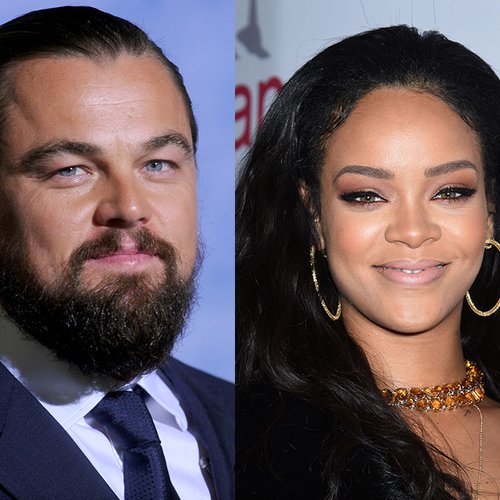 10th January 2015
Ri and Leo were seen partying together at the Playboy Mansion, ending up at the same afterparty together, where a source told TMZ that the pair were getting 'hot and heavy' together. The source claimed, "The two apparently seemed very comfortable getting hot and heavy around stars like Paris Hilton, Hilary Duff, Tom Hardy, Pamela Anderson, Naomi Campbell, and Tobey Maguire. It's not clear if they left together but we're told they ended up at the same after-party - along with 50 Cent - and things got even hotter."
13th January 2015
In the most AWK part of their relationship timeline Leonardo's actual ex, Bar Refaeli, was asked what she thought of the pair's rumoured love affair. She responded saying, ""I think Rihanna is amazing. She must be everyone's type." But she added that she 'doesn't know' if Leonardo is planning to settle down anytime soon.

14th January 2015
The two of them were seen attending the same party for Kings of Leon frontman Caleb Followill at the Sunset Marquis hotel in West Hollywood. Although they made sure not to be snapped together, Rihanna and Leonardo were reportedly hanging out together inside.
14th February 2015
It's VALENTINE'S DAY and Rih and Leo are spotted partying together once again, this time at a nightclub in New York's Chelsea district. Both of them left around 4.30am but made sure to get separate cars despite having been spotted together inside.
24th February 2015
Rihanna's ex, Chris Brown, is asked about her rumoured new boo – and he says he totally approves of the relationship if they are together. He said, "I'm gonna have to give her that, because you know what? Ain't nowhere else you coulda went though. High five. You can only go up, and that's the upper, upper echelon... I'm not even a hater. I'll give you a slap on the back, booty, everything, 'Hey, do your thing. Good game.'"
Will they make it public? We'll just have to wait and see, but one thing's for sure – they've been spending one heck of a lot of time together for just good friends!
12th March 2015
Rumour have emerged RiRi is now practically LIVING with Leo at his pad out in LA, sounds like this rumoured celeb romance is going from strength to strength!
"It's like she's practically moved in," a source told the Boston Herald this week. "Leo has been sweet and cordoned off little areas for her in the home that are just for her."
You May Also Like: